Gejba already showed you the holographic part of the Magnetic polishes HERE. I'm sure everybody agrees with me, that they look amazing! Well, I may not have any holographic polishes to show you today, but I think that they are also amazing and worth owning. Just look at these beauties …
Shimmering Bronze is a wonderful olive green shimmer. There are two coats shown in the picture.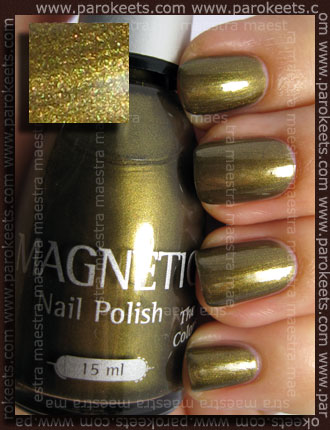 Sweet Champagne is a great champagne shade with foil like finish. There are two coats shown in the picture below.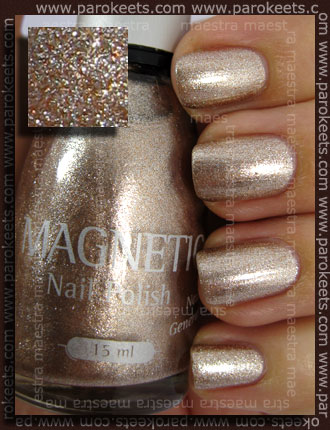 Aren't they amazing?
I love both of the shades. The application on both was great. No problems. The formula on both was watery but to my surprise none of them were problematic. On the first coat I was thinking that maybe they weren't pigmented enough, but everything changed with the second coat, when I got full opacity. The dry time was also OK. The brush could be better. It's a bit mopy, but because the formula on these is so great, I didn't have any problems with the brush. The only issue (that isn't a real issue at all) I have with Magnetic polishes is the bottle. I just don't like the shape and the handle and the whole look. But that sure doesn't effect the quality, which is really good. Unfortunately, I can't write about the wear time, because I didn't have the chance to try that out yet. Everything else is great. At least the shades I've tried are great. If you have the chance to try them out … don't hesitate.