I know there were a lot of Ruffian manicures seen lately on the nail polish blogs, but it's such a classy and quite easy to do manicure. I've already shown you one in purple and black . Remember? Here's is the picture again …
Today I have another Ruffian manicure for you, but this time in blue.
For the base I used two coats of creme neon blue Color Club – Chelsea Girl from their Poptastic collection.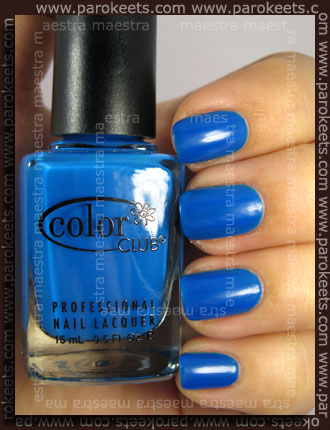 Under the blacklight …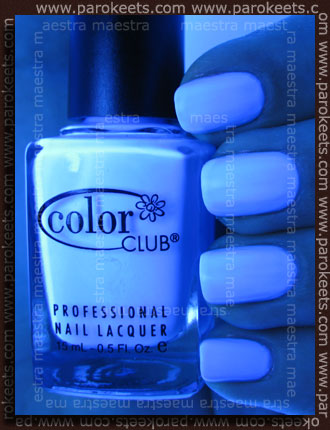 On top I added one coat of Essie's Midnight Cami, which is a very dark shimmery blue. Gejba already showed you Midnight Cami HERE.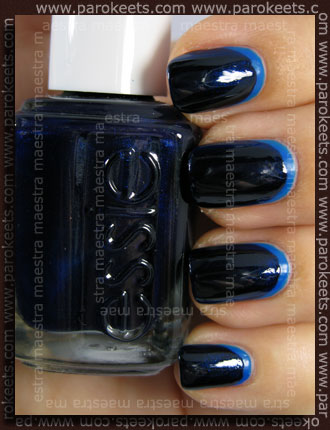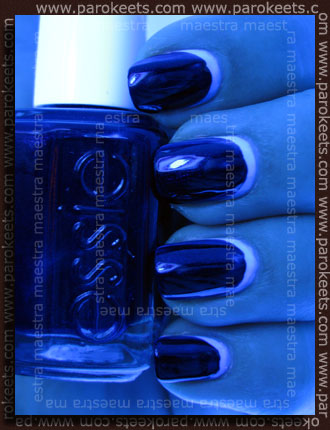 And just to see how it would look like, I added one coat of Nfu. Oh – 53.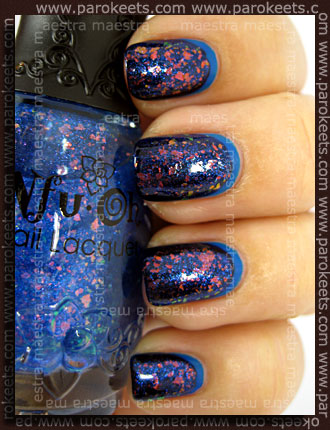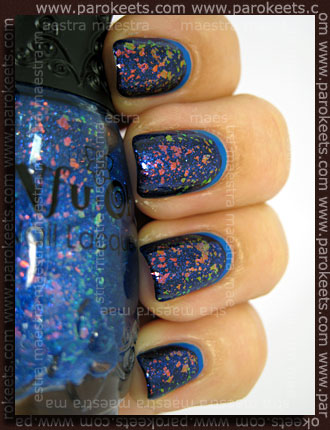 I don't know … What do you think?
And a bonus photo … well … from me … LOL