My BF and I were in Manchester last weekend. It was a business weekend, that's why I didn't even think or wish that I would have the time to go shopping. But it turned out differently.
In Manchester I bought my first Nails Inc. and Illamasqua polishes. I mean, I almost died when I saw the Nails Inc. and then the Illamasqua display. I was in heaven! The polishes are really expensive (£10 for the Nails Inc. and £13 for the Illamasqua), that's why I didn't buy much.
On our way back, I also bought two No. 7 polishes. One of them is a gorgeous dark teal shade.
And you know what? We flew through Brussels, where we had some time to go sightseeing and shopping. And I took the chance. I was hoping to find some good polishes at H&M, but I found some awesome polishes there!!! Some holographic ones too!
Here's the picture of everything I bought and a photo of my current manicure.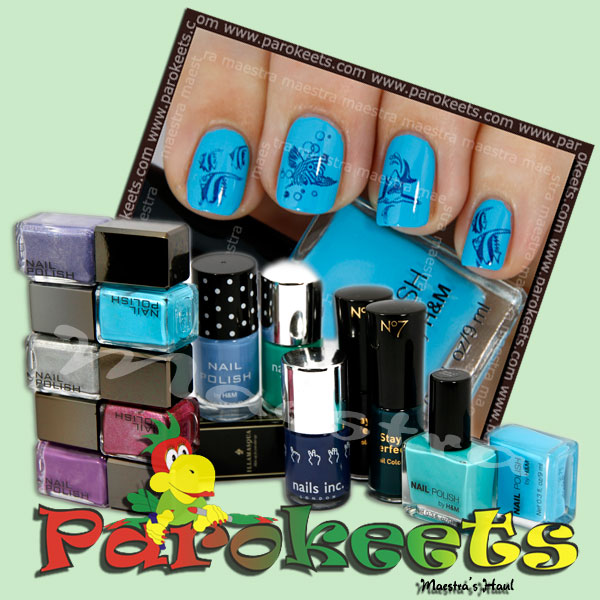 My NOTD is two coats of H&M – U Must Have This and Konad m27 with No. 7 – Betty Blues.