Today I have a comparison between: Sephora by OPI – Metro Chic,  Color Club – High Society, Essie – Mink Muffs and OPI – You Don't Know Jacques (YDKJ) for you.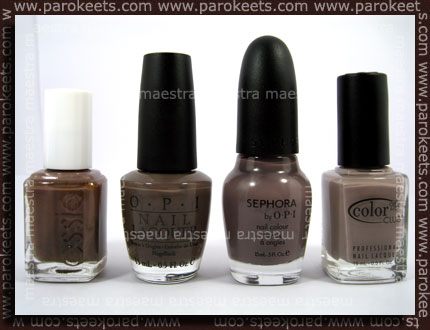 As you can see, there are no dupes here. YDKJ and Mink Muffs are somewhere near, but Mink Muffs is a bit lighter and more brown. And then Metro Chic and High Society, which aren't even near. Metro Chic is darker.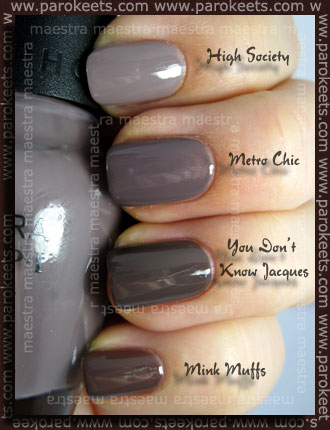 As said before, no dupes here. But none the less all shades are great! High Society is maybe the most Spring appropriate. But there are no rules, right?