Purple, purple, purple …
EOTD with EyeMajic – shade 9 and Catrice – Metallic Violet eyeliner from their new limited edition called Pastel Delight.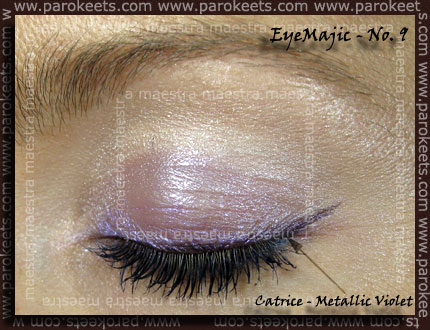 Make up looks very soft in the picture. Well, it was soft IRL, maybe even too soft for my taste. But I compensated the look with a great and bolder NOTD.
Color Club – Pucci-licious from the Poptastic collection. Two coats shown in the pictures.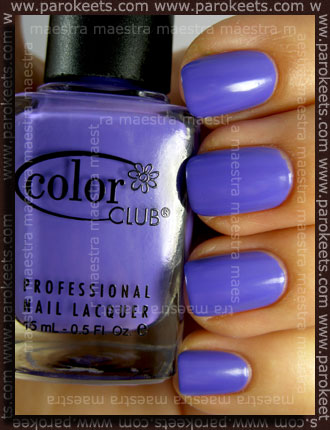 IRL Pucci-licious is more purple. It's a real vivid purple cream. It dries to a satin finish and it glows under the black light. Yes, Pucci-licious is a neon.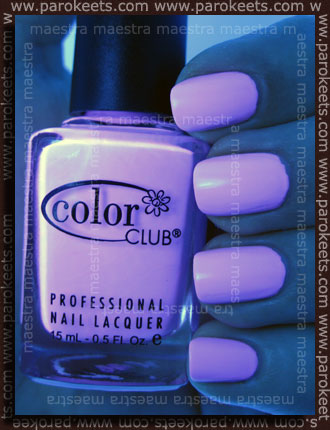 I finally gave in and tried the Ruffian manicure. I added (free hand) one coat of matte Zoya – Dovima. Of course, it isn't perfect but it sure looks better than I expected. What do you think?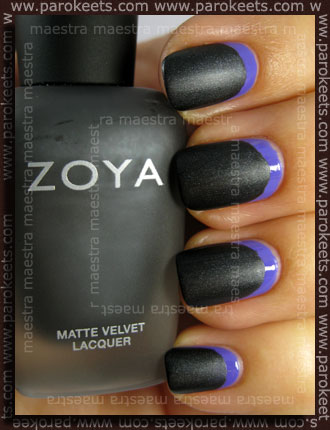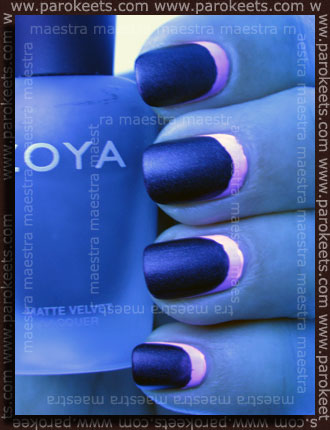 I really recommend that you take a look at Nihrida's Ruffian manicuresand that you watch the tutorial she made. HERE
And at the end an artistic picture …