Color Club Wild At Heart is one of the most famous purple holographic shades out there, so it probably doesn't require special introduction.
Maestra already showed you this shade applied only in one layer. I have for you photos with two layers of polish taken in different lighting.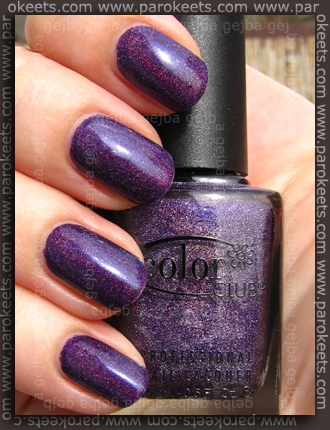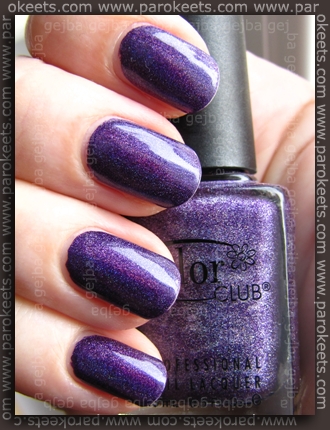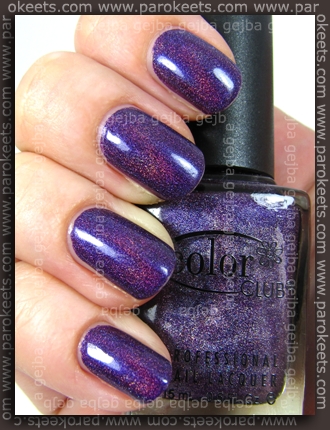 This dark purple holographic shade has only one weakness as far as I'm concerned – the staying power is lousy. Bottom photo was taken the same day I applied polish. Tip wear was very obvious and polish started to chip in matter of hours.
I blamed top coat base coat combination at first, but after I tried out couple of Color Club polishes with different base/top coat and the same thing happened …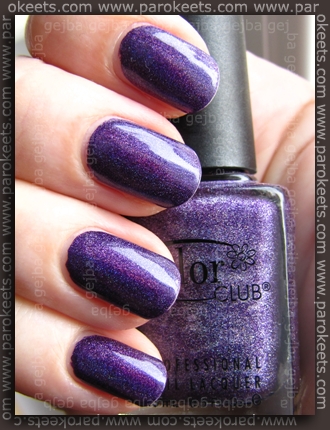 I'll continue to use Color Club holographic shades only for Konad since I really can't stand the chipped polishes on my nails. Good thing is my Color Club wish list just got a lot shorter. :D
This post is also available in SLO.