I had another swap with Lynn. Most of the polishes were from Diamond Cosmetics brand.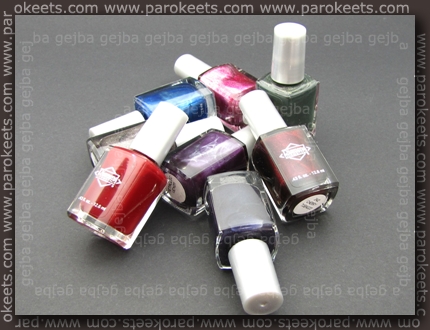 Today I have for you swatches of: Never so Ever-Green and Sparkling Sherry.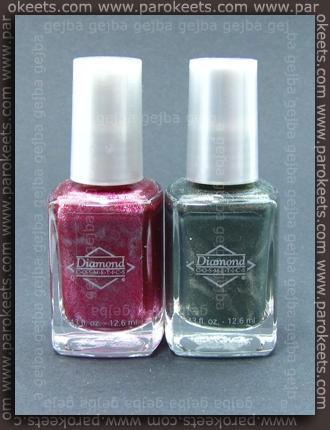 Never so Ever-Green is very interesting shade with green base and gold shimmer.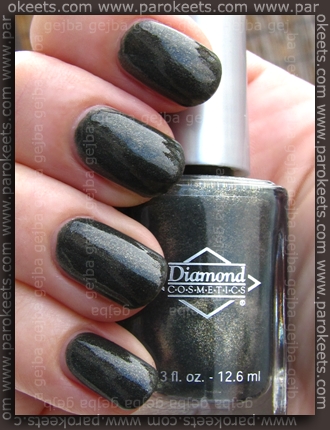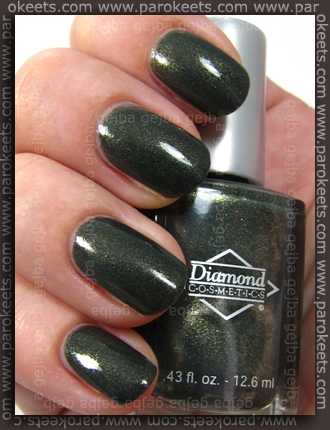 Unfortunately sun was hiding that day, so I was unable to capture Never So Ever-Green in its glory. In closed space polish looks a little bit darkish, but it becomes alive in the sun.
Sparkling Sherry is very pretty pink with foil finish.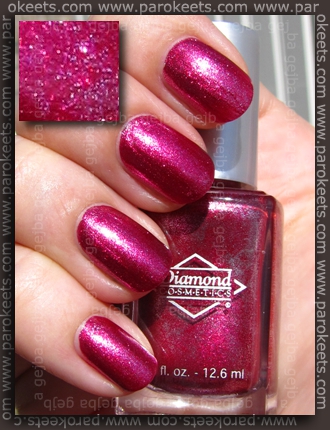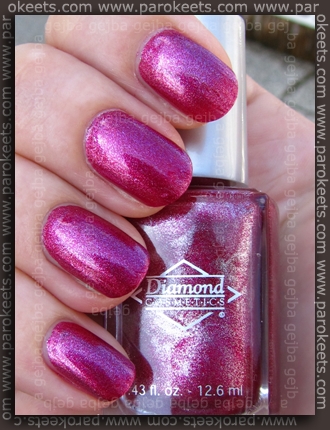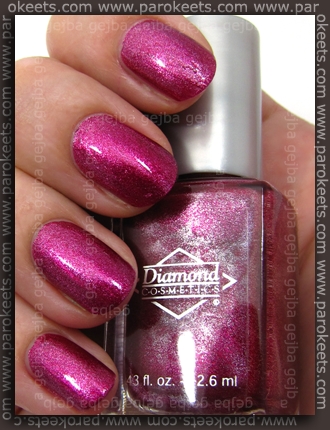 I had no problems with application and find staying power to be average. Two to three days without major damage to the polish.