Last week I went for a bit of window shopping (and then shopping) and I realized that there's a lot of snake skin prints  out there in the fashion world for this spring. I don't have anything against that, which is obvious as I bought a hand bag and a pair of shoes with snake skin print. I just think that snake skin prints are a bit demanding when it comes to combining it with clothes and accessories. I mean, the pattern alone is lovely but I think that it can look too much very easily. However, if you combine it wisely it can look very classy.
Here's the shoes and the hand bag I have bought and accessories I'll combine them with.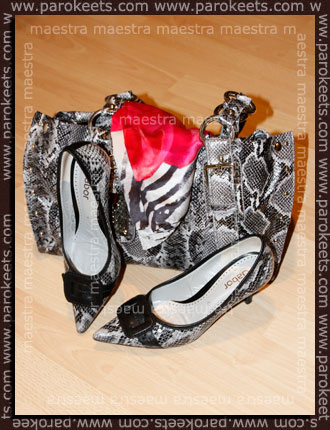 I'll probably wear mostly black clothes with these shoes and bag, so my accessories are going to be a bit louder and mostly red and black.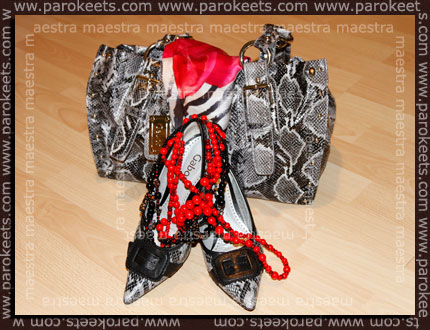 I was thinking what manicure would go with such outfit. Of course red would be your first pick, but I'm not a red manicure type of person, so I tried something else …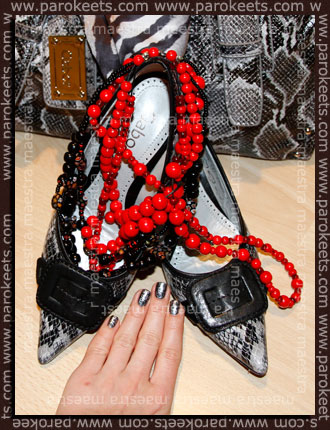 I know you can't see the manicure in the picture above. Here's your standard photo of my konadicure …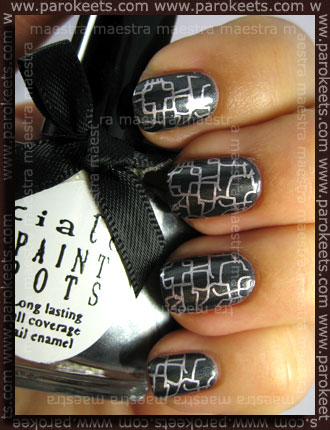 I started with two coats of Ciate – Velvet Tuxedo, which is a wonderful black with fine silver shimmer. Then I added a pattern from the fauxnad IP H22 with the China Glaze – Sci-Fi polish from the Khrome collection.
And here's an EOTD I created today just for this post purposes. I don't like it very much, but OK … here it is …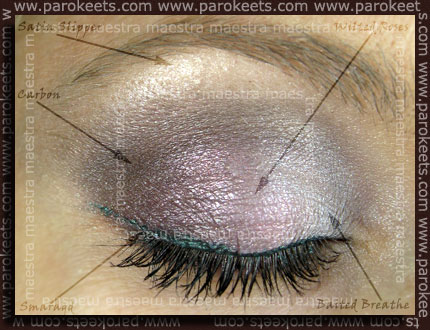 Sweetscents: Satin Slipper and Carbon
The She Space: Baited Breathe and Wilted Roses
Alverde – Smaragd gel liner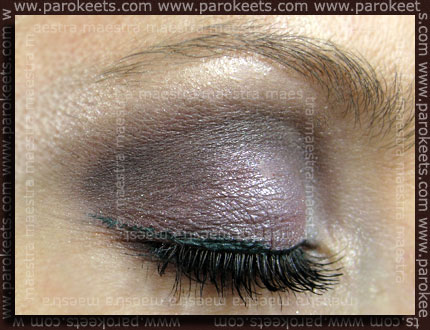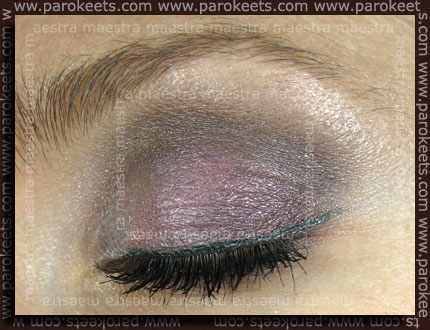 And you already know what comes next, right?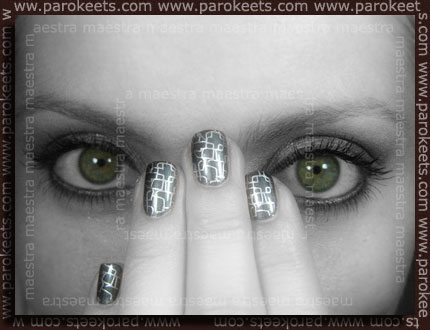 What do you think of my pick of shoes, handbag, accessories, konadicure and … well, everything?
I have to say or write, that I love the shoes. These are the most comfy pumps I've ever worn and don't usually wear high heels. The handbag is a great addition to the whole outfit. The necklaces are of course great as I made them myself. Konadicure turned out even better than I thought it would. And the silk scarf.    My dear bought it for me years ago.  The only thing I'm not satisfied with is the make up. It looks as if it doesn't belong here. What do you think?