Today I got an amazing almost 2 kilos package. The package was sent from my dear friend Thriszha from FAB UR NAILS. Check out her blog, she does amazing Konad designs!
OMG, I was sooo freaking excited when I received the package.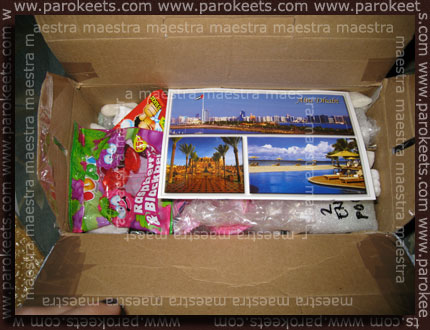 Abu Dhabi post card and candy that Thriszha's little Cheska sent me.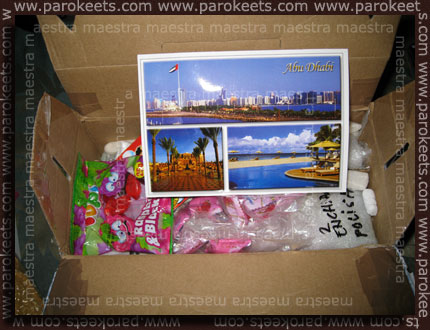 Mmm, more candy … Thank you, Cheska!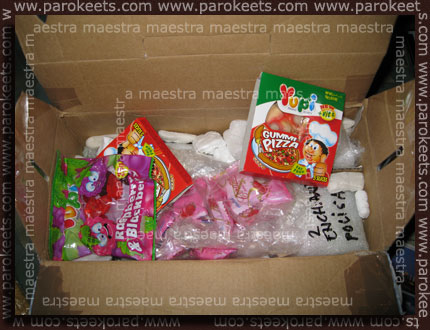 I got gummy pizza. How cool is that?!?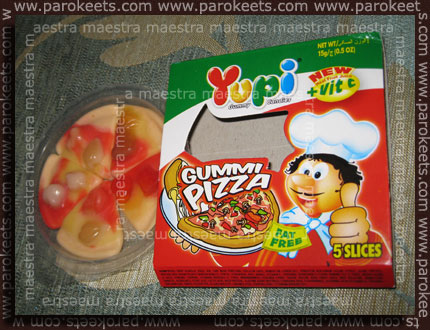 While I was unpacking I enjoyed the strawberry candy that Cheska sent to me. It took me over half an hour to unpack everything.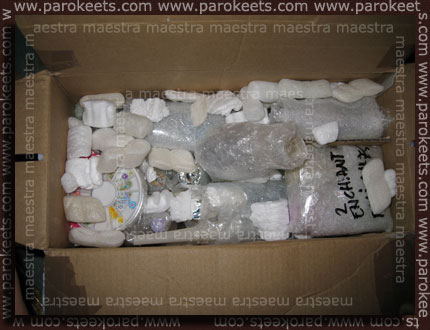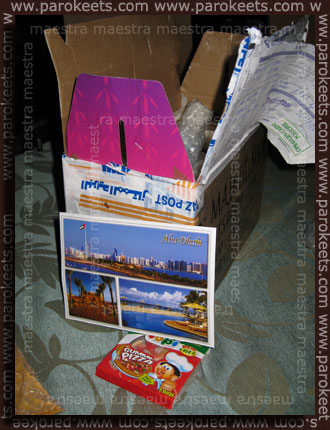 Before unpacking the polishes, Konad plates and fimo stuff…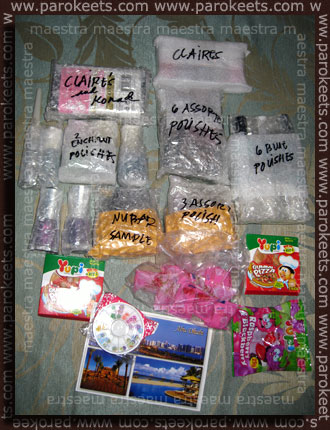 After unpacking …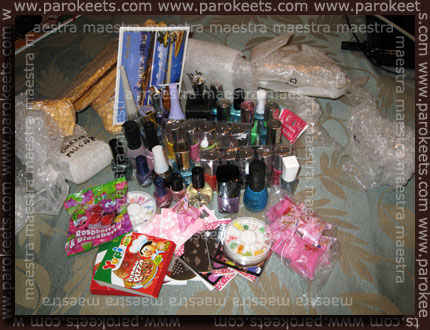 I told you that we went even crazier with this swap package than we did with our previous one. I can't even express my joy and happiness! It was one of the most exciting packages I've ever received and definitely the largest. :D
THANK YOU, THRISZHA!
I'll show you a more detailed look into my package in my next post.