Are you in a habit of buying polishes just because they look good in a bottle? I must admit that I am.
This time I have proof why that might not be a good idea.  I bought  S-he Stylezone 399 just because I liked the color.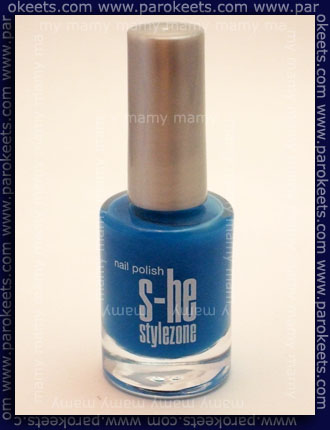 Ever since Maestra addicted us with blue polishes – EXAMPLE – I started to notice them and fell in love with them.
My love for no. 399 was very short one. It took four layers to get the color I wanted. This is one very sheer/watery polish so I had to use really thin coats.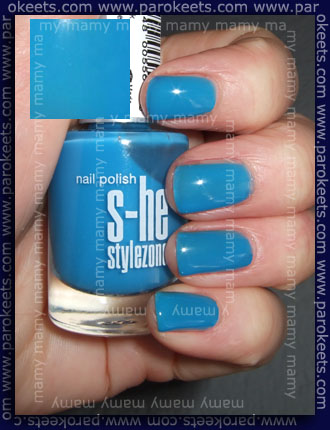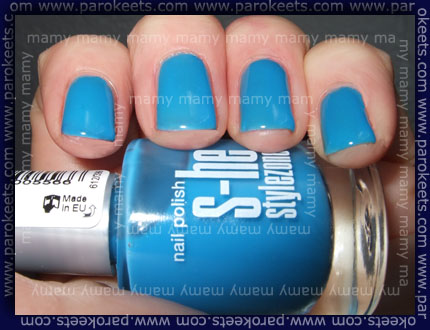 Finish: jelly. If you're looking for soft blue color, go ahead, but if you're looking for replacement for Essence 03 Bonnie, keep looking. Bonnie if very pigmented and intensive blue so they're not even similar.
Next time I'll do comparison between them. Until then enjoy first days of the spring.