Joy – 246 is a lime green frosty shade, which I though I wouldn't like as much as I did as I put it on my nails. I like it mainly because it glows so nicely. Otherwise it has all the features that I don't like about a nail polish. It's quite sheer and it's frosty. But the shade is nice. Of course it's nice. It's green. A green is always (at least) nice, right? :D Anyway, here it is with twi coats and you can still see the VNL.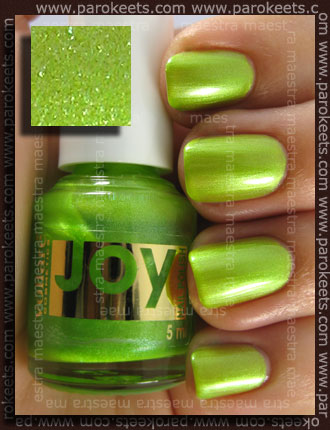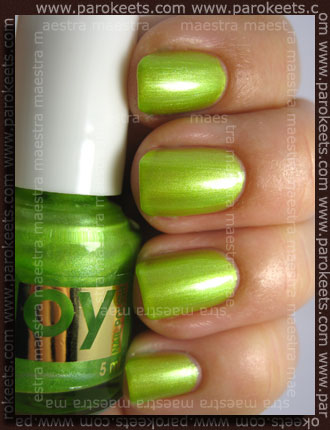 Next I have a make up for you I really liked. It's simple, but I think it isn't boring. I used The She Space and Sweetscents mineral eyeshadows to create the look.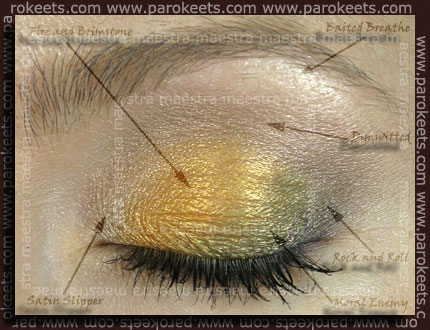 Fire and Brimstone must be my favourite shade at this point. I love it! Everytime I wear it someone compliments my make up. It must be the eyeshadow …
Finally, I thought I'd show you a picture of a haircut I got a month ago. I think I haven't show you my hair before. I mean, they are just hair.  :D But I really liked the curls my hairdresser made me the last time I visited her. I have wavy hair naturally. Nothing much to add about my hair. Except that I'm really proud of myself that I managed to have long hair again. That's it. Here they are …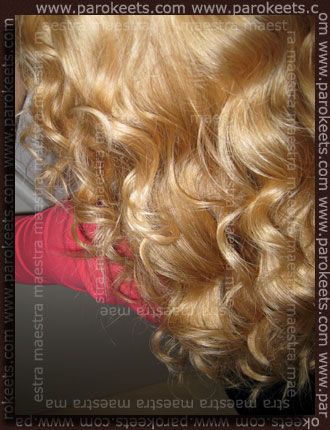 I guess that was a bonus photo …
This post is also available in SLO.