As you already read, Mamy got lots of fantastic polishes from Germany. One of them became mine.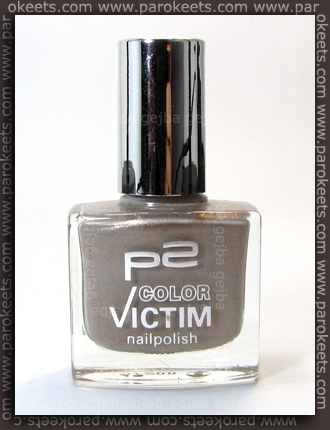 Since p2 swatches are quite rear, I randomly picked out p2 Stormy. I just new it would be pretty.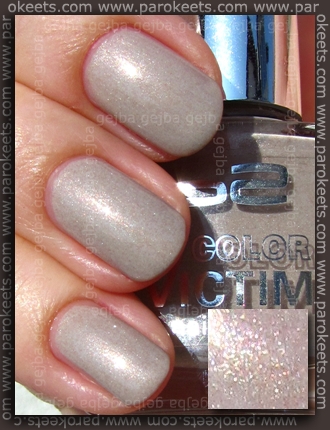 I'm once again amazed with the depth of p2 polishes and I would love to meet people responsible for mixing these shades.
This light beige base has a lot of goldish-bronze and little bit of multicolored shimmer. And depending on how much light falls on the shimmer, this shade turns from grayish-beige to goldish-beige color.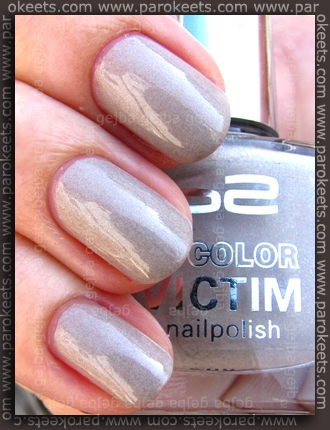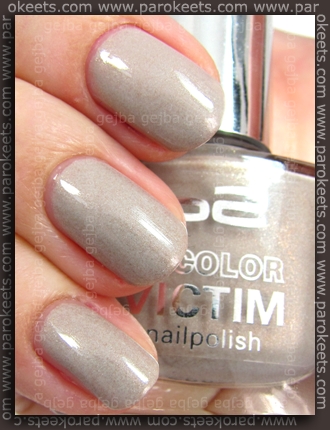 Application was great. I used two coats.
I was looking for polish that I could wear when I wanted to have polish on but could not use bold colors – I think this is it.
You can buy p2 polishes in DM drugstores in Germany. They cost 1,55 EUR. I have few more on my WL, but Germany …