I'm probably not the only one that keeps her cosmetics WL by the computer. 
So when somebody close to you goes on business trip, you have to make your dreams come true. Right?
Thank you Bauma fair in Munich  you're responsible I got a lot of  H&M and P2 polishes.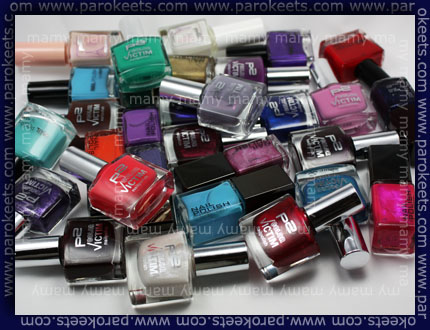 Making a WL was huge project not to mention finding stores that sell the items on it. Other Parokeets were very amused by the mile long list I made.
I could hardly wait for them to depart And off they went. I was very impatient and kept checking my mobile phone for new messages.
Finally! I got SMS that raid: "We got 11 H&M polishes, they didn't have all of them." … next evening there was MMS with accompanying text: "We got p2 polishes and one Esprite …"
I dreamt about polishes, arranged them in my drams. That was something huge for polish-holic.
Today's post is little bit confusing since I had no idea how to show you all of the polishes. Well – it's reflection of my enthusiasm.
Here are photos of pastel/cool/warm/blue/brands etc. combos.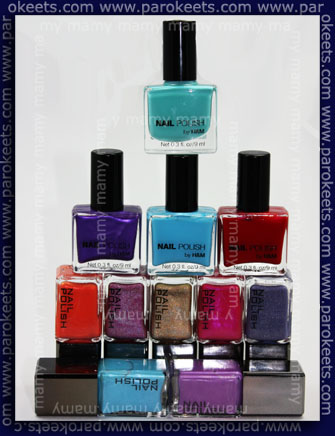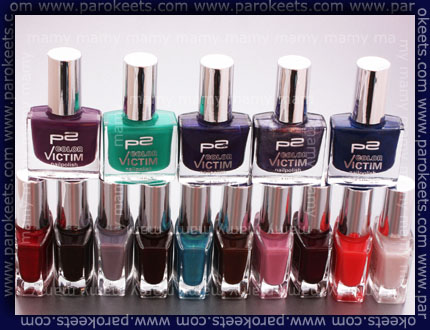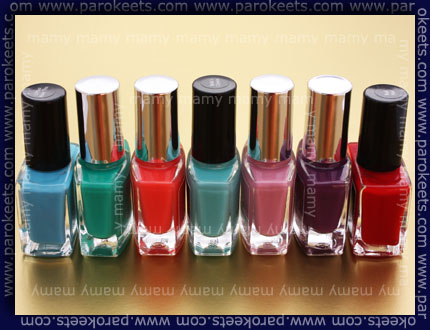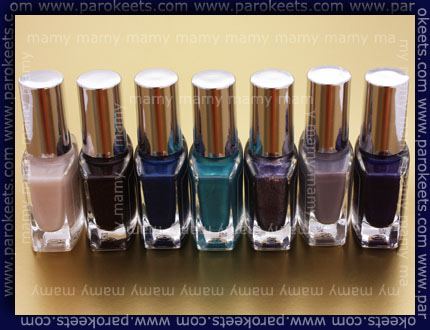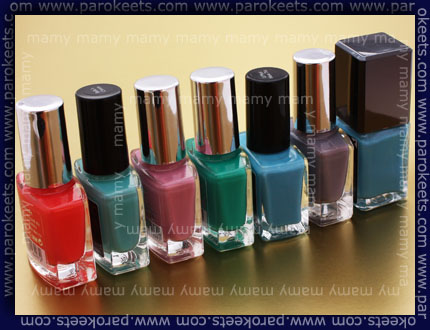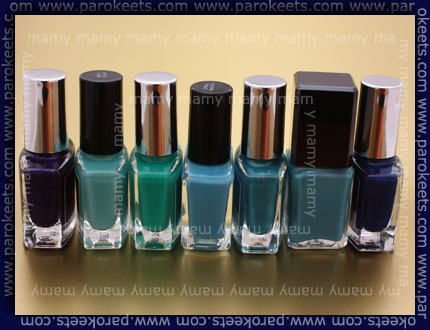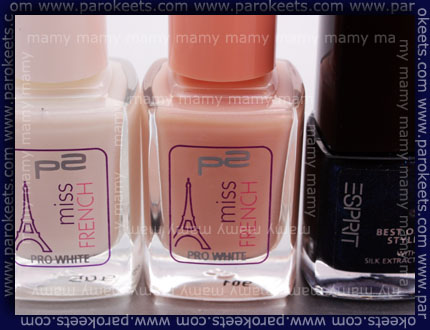 Which one should I try out first? That was really tough decision.
The winner was p2 Flamboyant. Lively summer color – more coral than orange. I used two coats, but third wouldn't be amiss. I didn't use top coat, and had no problems with application.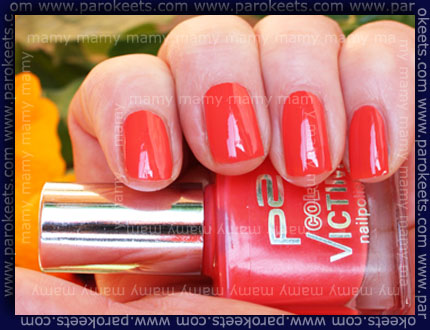 Thank you dear readers, for allowing me to share my joy with all of you.
I'm gonna let you in on a little secret. Interesting things are in store for our readers in the near future …