Ahh – what a beauty. It's been a while since I had red polish on my tips, so I'm currently in 7th heaven.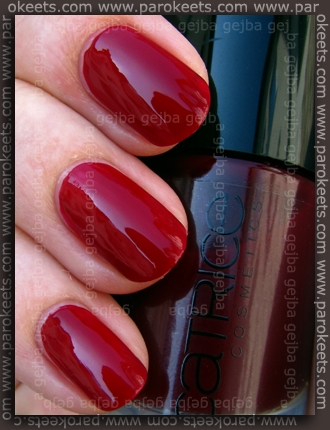 Catrice Caught On The Red Carpet is one of the prettiest creme red polishes in my collection. Since this cutie belongs to chameleon family when it comes to changing undertones and lightness, so I'll just stick with red polish description. If it helps – it's on the cool side … most of the time. :D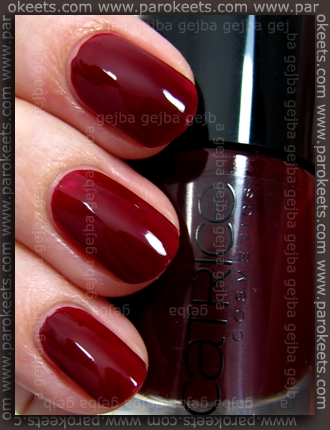 I used two layers, but one can be enough if you take your time with application. Application itself was smooth.
Of course now I have to have Bloody Mary To Go too. :D