Can you believe, that I'm wearing a french manicure today? I don't know what hit me, but it did. I wanted to experiment a bit.
I started with one coat of Essence – Pro White base coat, which is tinted a bit purple and that's why your nails look a bit whiter when painted with this base coat. I use this base coat every time I wear sheer polishes. It's not a wonder maker but it works a bit.
Then I added two coats of sheer sparkly pink polish Rival de Loop – Touch of Pink from the Brilliant Nails line.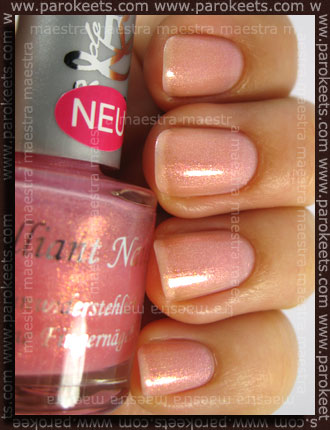 The polish is very sheer but it's lovely, because it's very sparkly and it has a gold flash to it. I think it has glass flecked shimmer …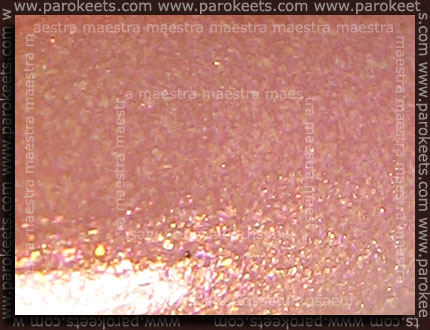 Next I used the Fauxnad IP P32 to stamp white tips.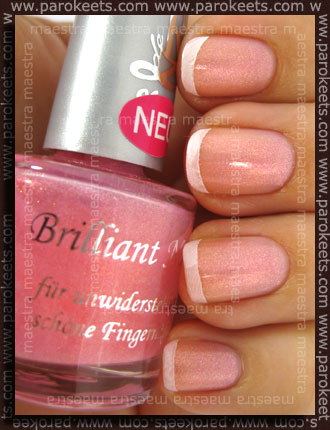 Finally I stamped blue bows from the Konad IP m56 with the Konad special polish Blue Pearl.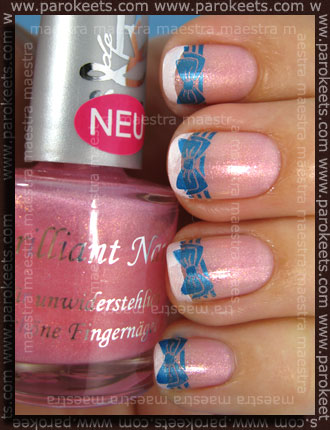 OMG, what an unusual mani for me. But you know what? I like it!
Here are some bonus pics of my new ring I bought a few days ago.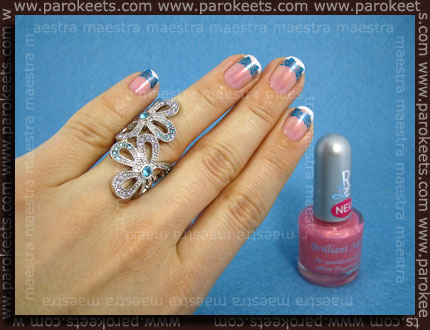 What do you think? Are french manicures for me or not?