Here's the konadicure made with two Deborah polishes …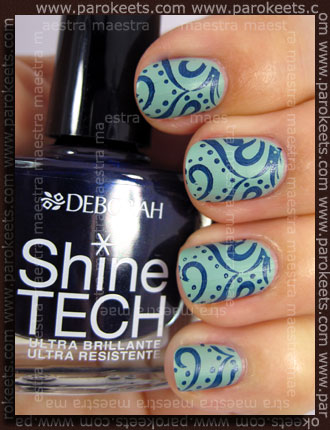 I don't like the combinations of these colors very much.  What do you think?
But I'm quite satisfied with the make up I made … Nothing special. Just two Sweetscents mineral eyeshadows, a highlighter, metallic eyeliner and a mascara. That's all …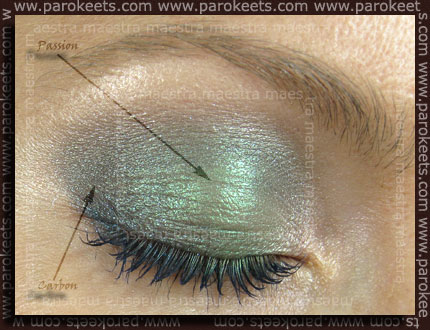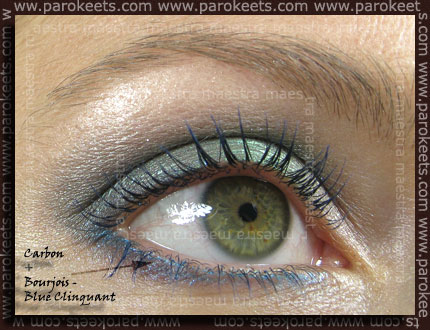 Sweetscents – Passion and Carbon
highlighter – I forgot which one
Bourjois – metallic eyeliner in shade 54 Blue Clinquant
mascara MaxFactor – False Lash Effect in shade Deep Blue
EOTD and KOTD together …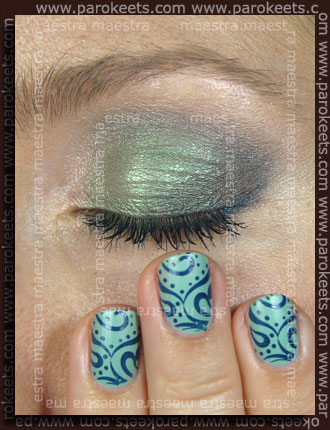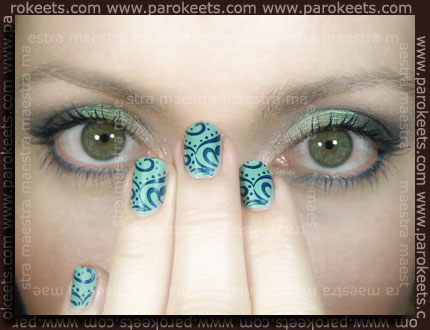 Thank you for reading, following and commenting! I love reading your comments! Let's see how many will you write today.