Catrice LE Oceana is finally available in Kozmo drugstores in Croatia. I bought four nail polishes and eyeshadow. I could hardly wait to see the lipsticks, but I was disappointed.  The looked like the perfect reds on the photos but in reality one was not very pigmented and not red at all and the other one was too pigmented and dry.
After a long wait – first Catrice matte polishes are here.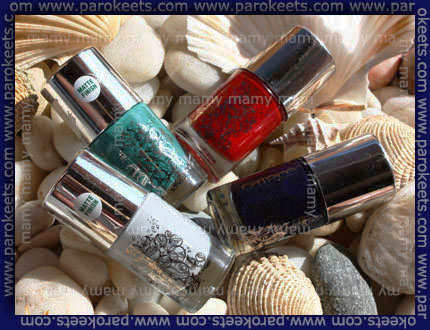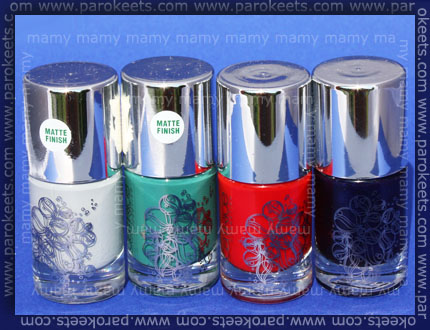 First matte polish is light gray shade named Pebble Beach. It's quite thick, easy to apply and it works with Konad image plates.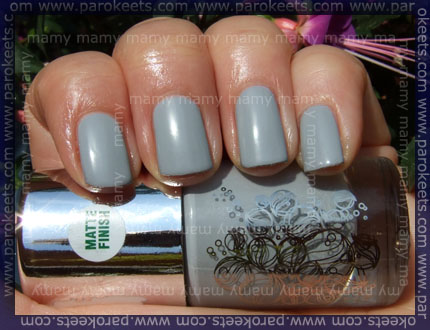 The biggest surprise was matte green polish Sea Of Green. It looked cool and uninteresting in the bottle, but in reality …
I can't stop looking at it. When Gejba got message that it looks like "Budapest", I said to my self – I don't need this polish. Yeah right.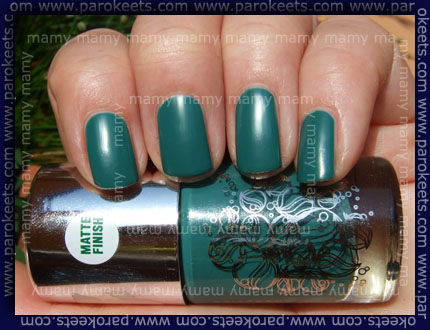 Next come two deja vu polishes. First one is Blue Out Of Sea – dark blue as the ocean. First layer was quite watery, but the second one was already opaque. It's very shiny polish with lots of silver shimmer.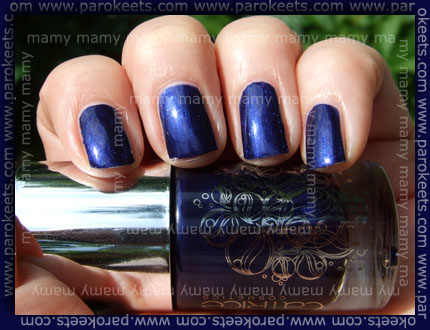 Ocean Sunset is simple red polish. It's easy to apply, but it could still be little thicker. I used two coats. It has creme finish. Nice summer shade.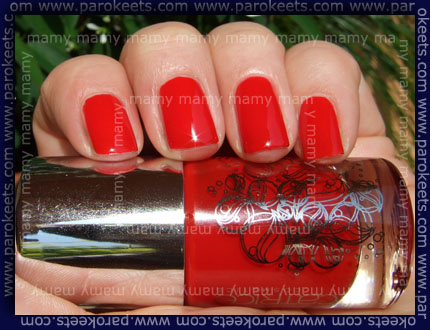 The only eyeshadow that went home with me is Sea Of Green: very pigmented, lively green – maybe already little bit on the turquoise side.  The only thing that bothers me is that it's matte.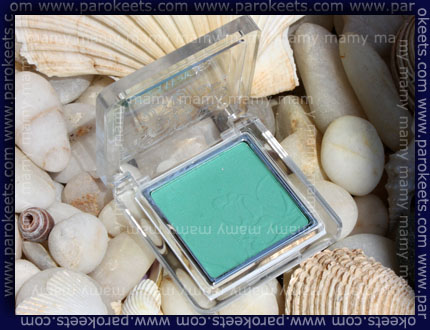 I decided to play a bit with matte green polish – Sea Of Green.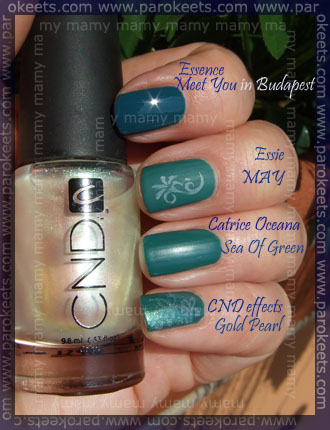 Meet You in Budapest and Sea of Green are not alike. Image made with Pebble Beach was pleasant surprise. I added Essie MAY top coat over the konadicure. CND Effects Gold Pearl covered up most of the image on the pinky. Anyhow – green p0olish is perfect by itself and and I wanted to show you that it would be a shame to upgrade it.
Did you notice that it's not as matte as on the ring finger where I used Essie MAY?
There is something else I'm noticing lately in Catrice products – poor print on the eyeshadows/lipsticks/glosses that disappears after a very short time.  It's quite awkward if product "looses" it's name.
Last quality problem I had with Catrice:
– gray polish had completely ruined brush, so I took it back to the store and got a replacement. Other polish was not flawless either – I had to cut of too long bristles.
– after I removed the label with declaration, a lot of paint came of with it.
You can see both problems on the bellow photo.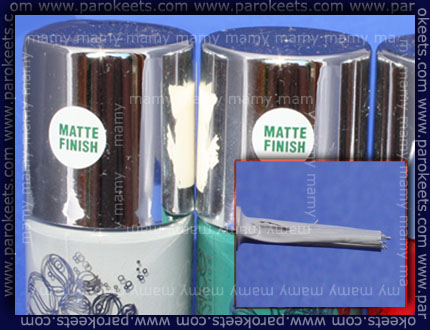 8 June is the World Oceans Day. Perfect opportunity to remind ourselves that oceans are huge source of life and we have to take good care of it.