I hesitated quite some time before buying Manhattan Colour Collection LE polishes. They looked liked pretty frosty in the bottle. In the end I decided to buy two shades: 57M and 78K.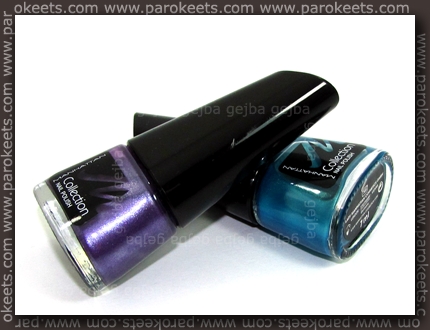 Brush looked promising but it just doesn't do it for me. I managed to make quite a mess all around the nails. Maybe the cap is just to long for me and brush short in comparison?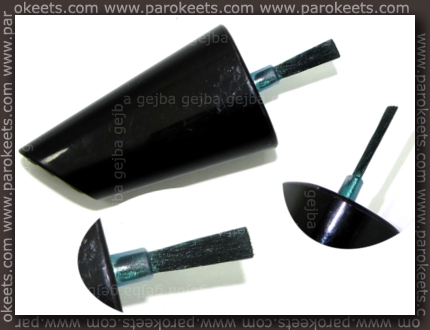 Anyway, I disliked the application – streaky frost finish + unlovable brush = sloppy application. My nail polish corrector pencil really did overtime on this polish.
57M is nice violet color, but a little bit too cool for my taste. It's loaded with silver and multicolored shimmer. Two coats + top coat.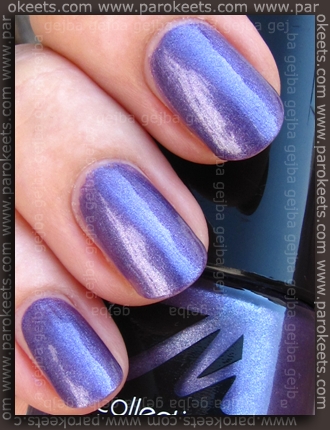 78K is even more frosty than 57M shade, but I like this color better so it easier to forgive streaky application.
Is this a duochrome or not? I have no idea. It look blues if there is no strong light, and greenish when you expose it to direct lighting. So it can be greenish-blue, turquoise or almost completely green. I guess is not real douchrome since it's all about appearing and disappearing shimmer. Three coats + top coat.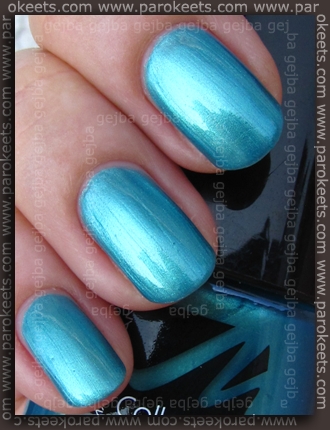 I edited this photo a bit to show you greenish shade.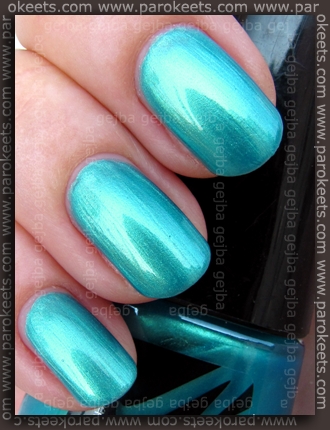 I bought polishes in our Muller. Price for 7 ml bottle is 3,49 EUR.