I guess I'm currently in blue period.
p2 Fancy is fantastic, not to dark, blue polish with metallic look. 
Application is not very problematic, but since it's a little bit frosty, I recommend you take your time for applying this polish. I used two layers + top coat.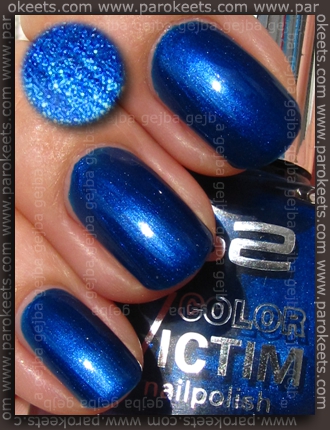 It's cloudy today so the first photo was taken in week sunlight and second in mostly clouded weather.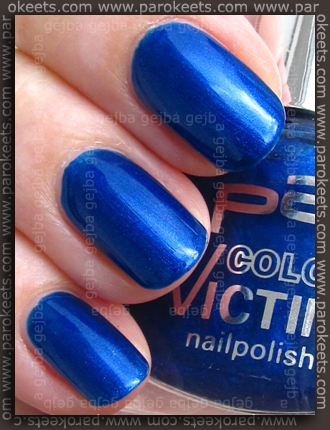 If you love blue polishes, you have to have this one – it's cheap (1,55 EUR), gorgeous and quality is good.