I'm tired of doing my make up the same way every time. It's about time to learn something new, right? Well I tried to do/learn a hybrid cut crease today. It's not a look you could wear everyday, but it's something new and fresh for me. Here are photos of my first attempt …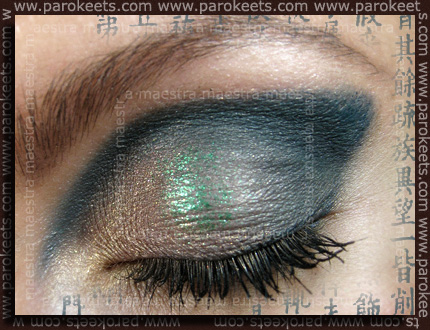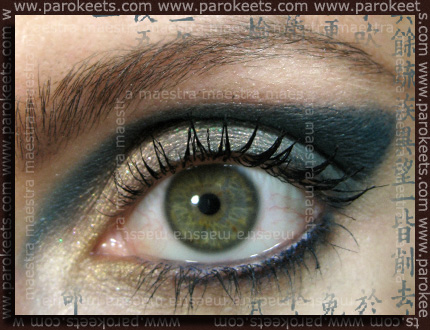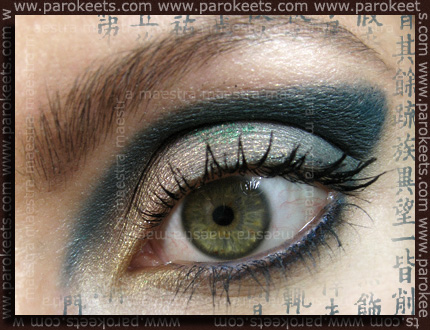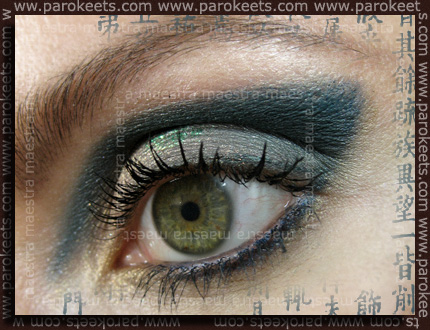 Products I used:
ArtDeco eyeshadow base
Essence – Irresistible eyeshadow
Catrice – Peacock Blue eyeshadow from the Carame LE
Too Faced – Pin Up eyeshadow
Joppa – Mystery mineral eyeshadow
Rainbow – No. 359 Illuminate eye powder
Bobbi Brown – Ivy Shimmer Ink Long-Wear gel eyeliner
green glitter
Gosh – Pretty Petrol eye liner
Gosh – Truly Brown – eye liner
What do you think? How did I do?