Here is the blue part of my stash …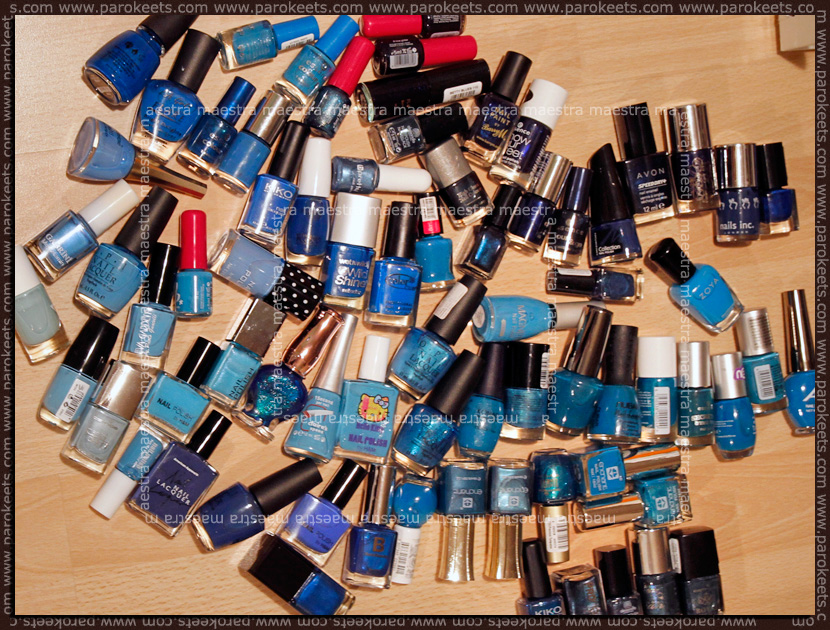 There are probably some more hidden somewhere in the drawers but I think these are most of them.
I can't even tell you how much work the reorganization is! OMG, I'm exhausted and I'm not even near the end.
This post is also available in SLO.