One of the goodies in Illamasqua package was also Powdered Metal – Thalia.
Let's take a look at packaging. Product came in nice black box with ingredients, weight,  usage and other information printed on it.
You get a lot of powder in the jar – whole 15g (0.52 oz.). They added shifter to the plastic jar, so you have pretty good control over the dosage.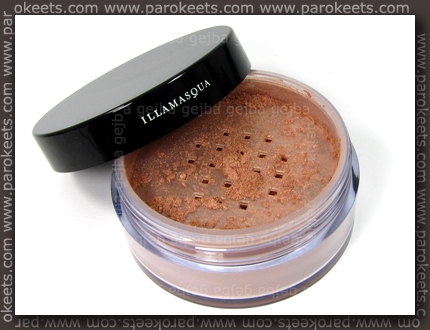 You also get puff for applying powder on the face or the body.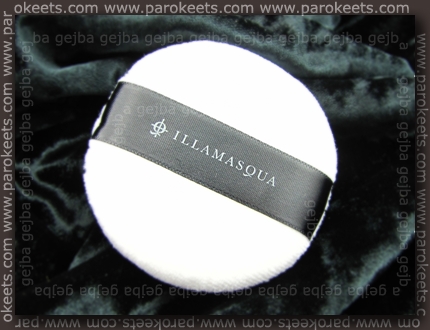 I prefer to apply Thalia with brush, because I have more control that way, but puff is also fine if you're applying powder to larger surfaces and your don't really have to have precise application – décolletage, collarbone …
I do like the product by itself – it's easy to apply and gives of metallic sheen I love in eyeshadows.
I took my time to explore Thalia and discover different ways to use it. I applied it as bronzer, blush, over matte blushes/bronzers, as eyeshadow, on my collarbone …
The end result – I can use it only as shadow. Problem lies in the color itself – it simply looks dirty on my skin. Other thing is that I'm just not fan of shiny things on my face. But I can imagine that it looks great as shading powder for décolletage on those with darker skin tone – evening summer party is the first thing that pops into my head.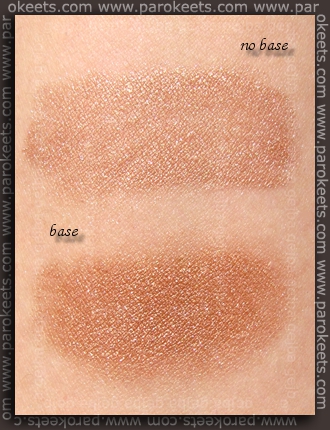 On the other hand it rocks as eyeshadow – not as all over shade, but something I use to spice up brownish shades.
Our Maestra prepared gorgeous make-up to show you that Thalia can be also used as highlighter.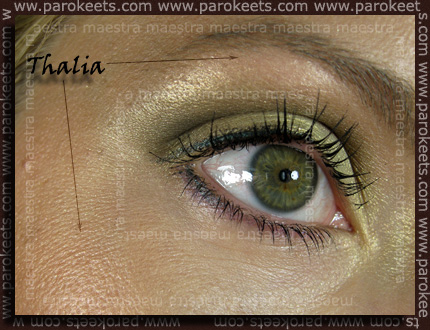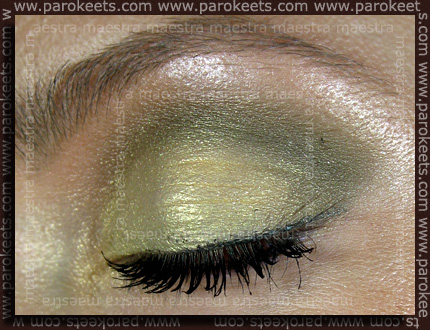 Price – 22 GBP/27 EUR/34 USD. It's not cheap, but if you love it – go for it.