According to your comments on my previous posts I assume you like stash photos. So here are some more.
Greens … they look too blue in the picture.
Purples, pinks and glitters …
Some random photos of my beauties …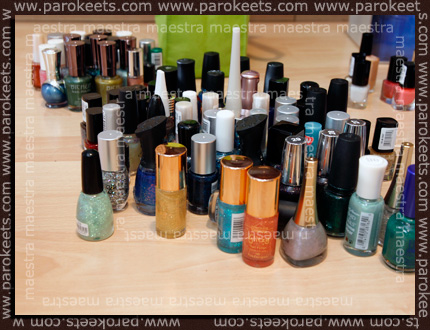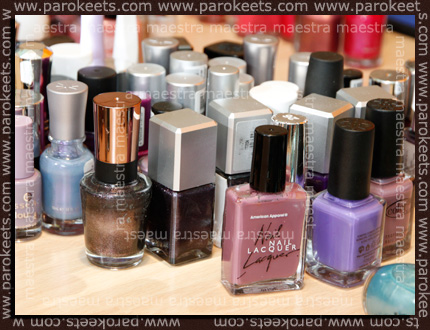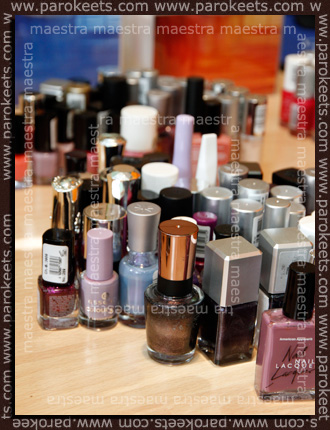 I'm done with reorganizing my stash. I hope I'll get used to the new organization soon. I'm terrified that this won't work for me … we'll see …
How do you organize your stash of nail polishes or/and make up?