Today I have a fun look to share with you. I named it Rockin' Egyptian look. The name was inspired by one of the eyeshadows I used and because there is a lot of gold and black involved in this look.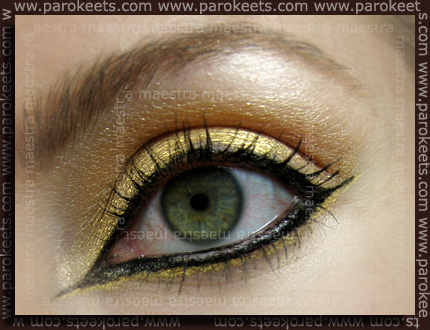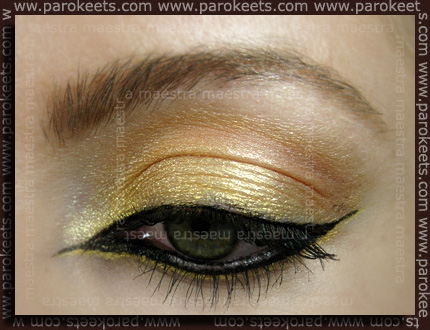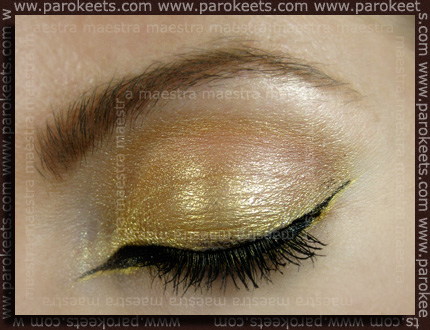 Products used to create the look: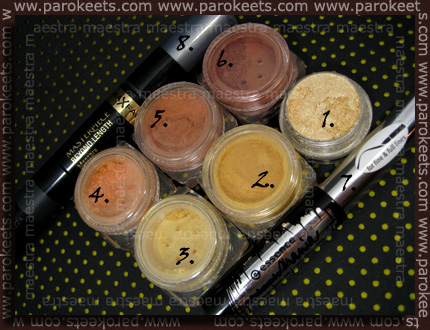 The She Space – Rockin' Egyptian (applied wet all over the lid)
Sweetscents – Monarch (applied dry over Rockin' Egyptian)
Sweetscents – Flat Gold (liner under the lower lash line)
Sweetscents – Tangerine (crease)
Sweetscents – Flame (crease)
Sweetscents – Forever (crease)
Essence – Black Mania Carbon Black liquid eyeliner (amazing eyeliner, love the applicator)
Max Factor – Masterpiece mascara
And the matching konadicure …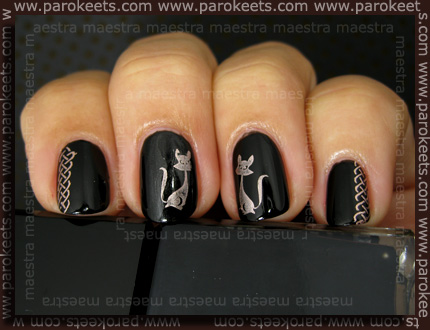 Products used for the manicure:
Pro Nails – No. 81 black (2 coats)
China Glaze – Hi-Tek (stamping)
IP T29 and H23
I've had a great time creating the look. Hope you like it!