Slovenian H&Ms got mini individual polishes. I bought 2: Grey Sky and Blue Sky.
Grey Sky was first one I tried out … and fell in love. What's not to love in a gray based polish with violet undertone and little bit of shimmer?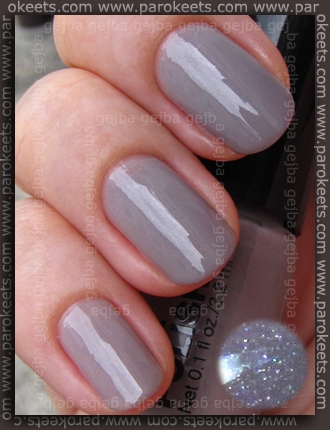 I immediately put the polish in two categories: elegant shade and good base for konadicures.  :D
Of course I had to try out if it's really good base for konading. I used China Glaze Sci-Fi + A05 fauxnad plate: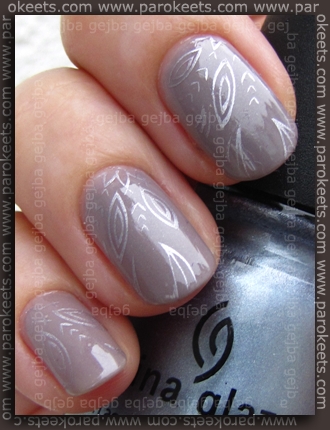 You can see here how lavender undertone almost vanishes in the lightbox.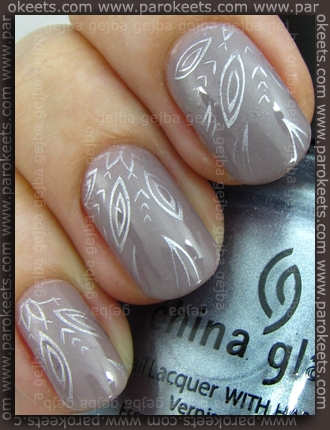 Price for 3.2ml (0,1 fl. oz.) is 0,95 EUR (1,2 USD).
I already see I'll need backup of this shade – it will definitively be getting a lot of show time while in my care.