Do you remember my "something-went-wrong" make up with Fyrinnae eyeshadows? Well, you better forget about it. Here's a better make up I did today. It's green … and because green is one of my favourite colors for make up, it's not hard to guess that I just love today's make up.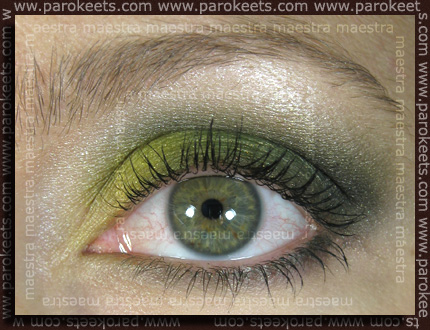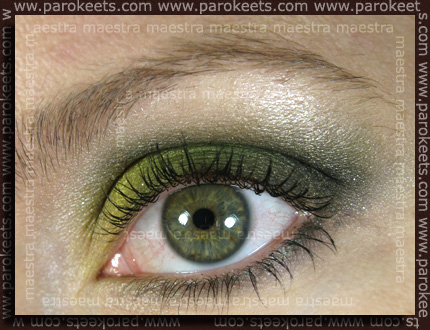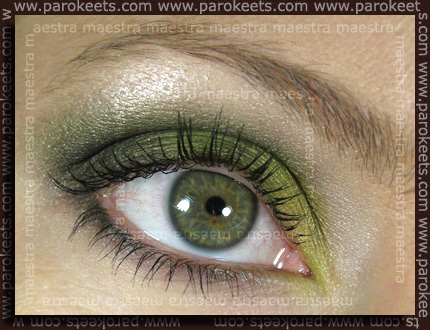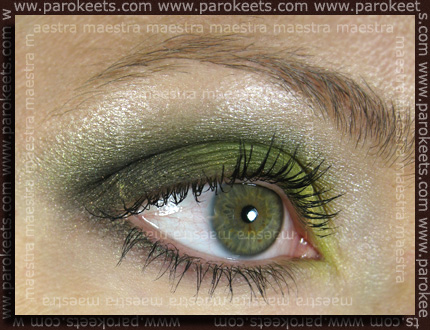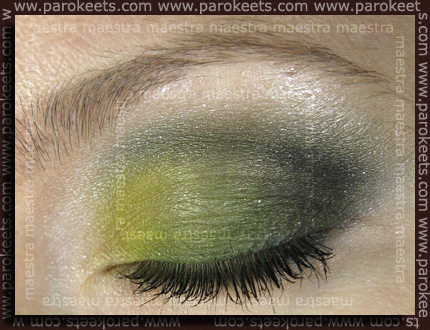 Fyrinnae – OMGWTF (yellow green in the inner half of the eyelid)
Fyrinnae – Dressed To Kill (darker green in the outer side of the eyelid and some in the crease mixed with Monarch Butterfly)
Fyrinnae – Monarch Butterfly (dark brown in the crease)
Too Faced – Pin Up (highlight color)
What do you think? Is it better than my previous attempt with the Fyrinnae eyeshadows?