I'm really excited about Essie's fall collection. It is probably my favourite collection from Essie so far. I absolutely adore half of the collection and I like the other half. Isn't that great? Enough of my babbling … let's move on to the photos …
In Stitches is an interesting shade with creme finish. I just can't describe it. I mean, it's something between rose, mauve, red … something like that. I like it. No application issues. There are two coats shown in the picture below.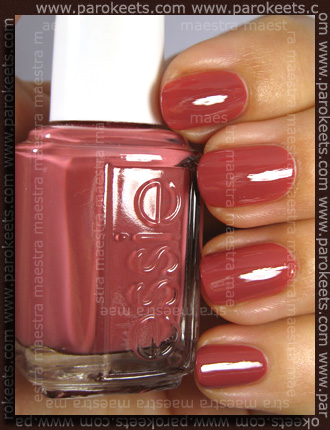 Little Brown Dress is a very dark brown. It's an almost black shade. Very nice vampy shade. You can see it's not black, but it's almost … well, black. No application issues. Two coats in the picture below.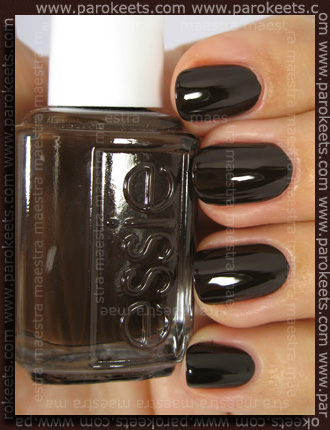 Limited Addiction is a gorgeous red creme with jelly glossiness. It's very similar to Essie – Bordeaux, which is my favourite red creme/jelly. No application issues. Two coats in the picture below.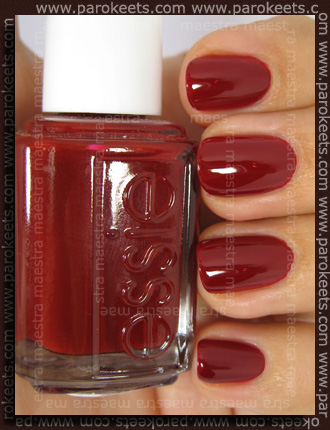 Merino Cool is a "Metro Chic" shade. Most of you probably know $OPI's Metro Chic. Well, Merino Cool is an almost dupe. It's not an exact dupe, because it's let's say half a shade lighter than the Metro Chic, but really really close (see the picture below). The application is unfortunately also similar, which means that it's watery and it needs three coats to be fully opaque. But I really don't mind the third coat, because it dries fast and it's such a nice shade.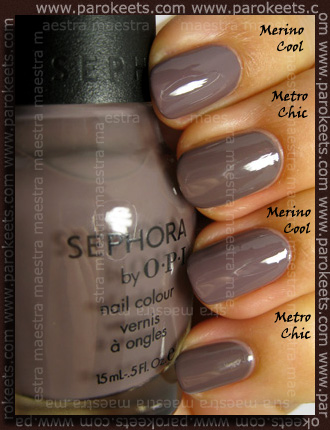 Sew Psyched is my favourite of the bunch. It's such an interesting shade. It's greyed green or something like that. And they threw in tiny silver shimmer. The shimmer is almost invisible, but it's nice anyway. No application issues. It's well pigmented. There are two coats in the picture below.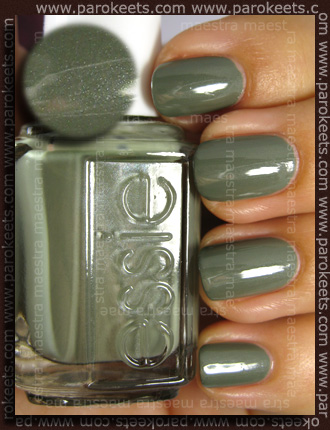 Velvet Voyeur is another almost black creme. This one is deep purple. It's a gorgeous vampy purple or maybe eggplant. There are two coats shown in the picture below.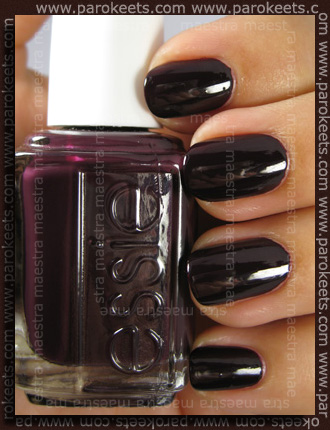 As I wrote in the introduction, I love the collection! It's very fall appropriate and there are some trendy shades, one gorgeous red shade and two vampy shades. What else do you want? Maybe more shimmer polishes? I don't mind, because I love cremes at the moment. What about you?
Please let me know in the comments, what do you think about the collection? Which shade is your favourite? Well … I'd like to read your thoughts about Essie fall 2010 collection.
Special thanks goes to the Slovenian Essie seller Čarodejka, who gave me the whole collection for review.
p.s.
And if you are new here and you like our site, please subscribe – click on the "Join this site with Google Friend Connect" button or/and Like us on Facebook. Thank you!