Another fun Halloween nail design and it's also my NOTD.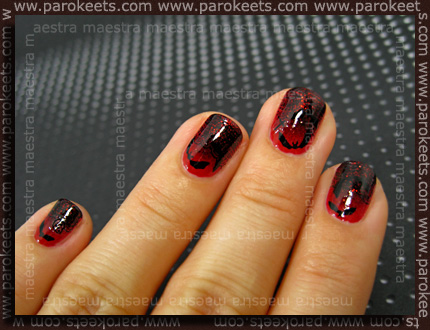 Bigger photo …
Products that I've used:
China Glaze – China Rouge (1 coat)
Essie – Bordeaux (sponged)
Ciate Paint Pots – Paparazzi (sponged)
Jessica – Notorious (sponged)
Color Club – With Abandon (sponged)
Precision – Twinkle Toes (sponged)
Konad IP m71 with Essence – Stamp Me! black
Bundle Monster IP BM13 with Essence – Stamp Me! black
random Halloween stickers
What's your Halloween manicure going to be?
This post is also available in SLO.