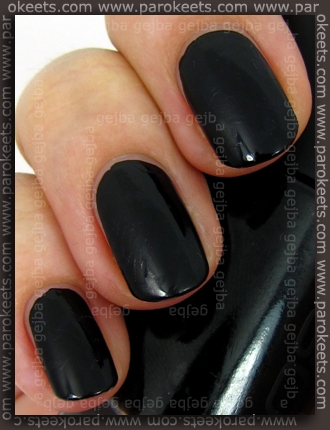 My this years Halloween manicure is called Dr. Jekyll and Mr. Hyde.
Meet Dr. Jekyll … he may have a little bit darker taste, but he's still got his "normal" personality. :P
But when Dr. Jekyll goes to the Halloween party and black light shines on him, he becomes  …. Mr. Hyde.
I used:
Gosh Nero – base.
Essence Pro White Effect – for stamping.
IP: D04, Chez-Delaney: H11, H17, H21.
How do you like my Halloween nails? :D