Saša found all Essence Metallics TE magnetic polishes!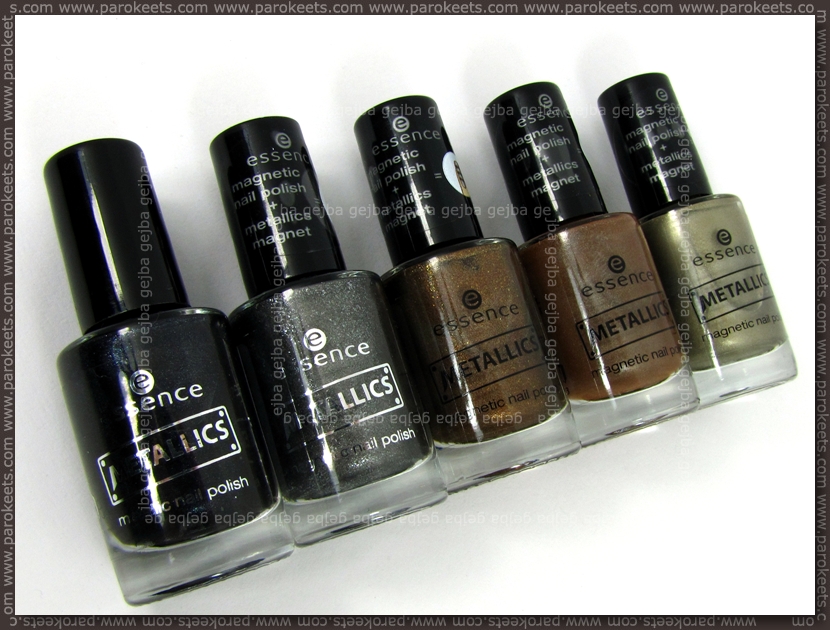 So I prepared Essence instructions, opened Maestra's post about Nothing Else Metals polish + post on ARS forum and enthusiastically started to swatch the polishes.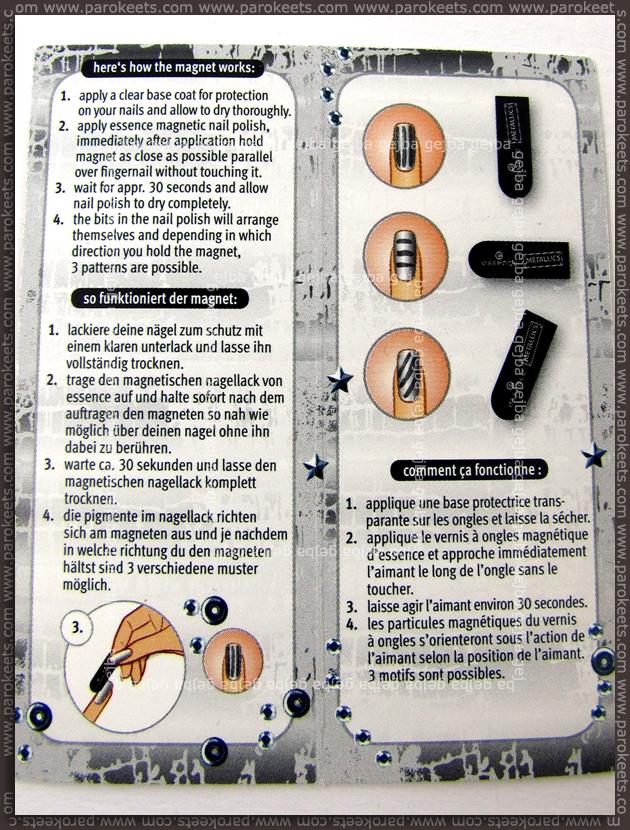 I guess the fact that I had to remove polish more than 20 times tells you how successful I was.
First I had trouble getting really close to the polish … without touching it with magnet. And if I didn't come really, rellay close, the effect was pathetic at best.
Then I had to learn how to rotate finger/magnet to spread the image all over the nail. Maestra and I debated that the problem could lie in my high nail curve, long nails and weak magnet. My little finger is short, not as curved as others and I had no problems with it.
I tried out all three patterns that can be made with Essence magnet … sometimes even on the same manicure.
Top coat was used over all polishes.
Nothing Else Metals is really interesting color – some kind of golden olive green. Pretty shade – with pattern or without.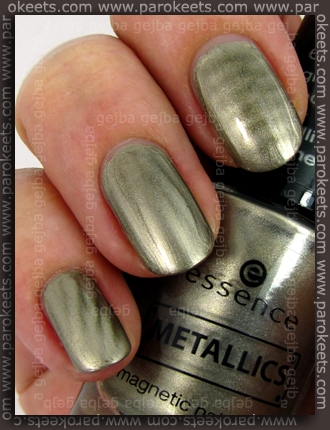 Iron Goddess is nice brown color that gets gray highlights when you use the magnet.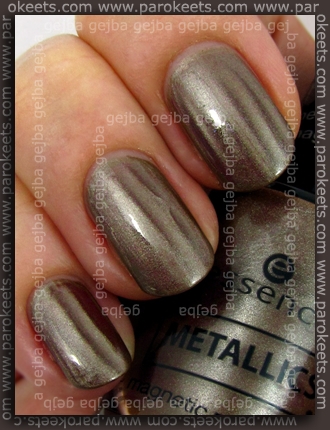 Copper Rulez! is my favorite from Metallic TE. What a gorgeous shade! It looks like rainbow of fall colors trapped in brown base. Copper glitter/shimmer is the prevailing one.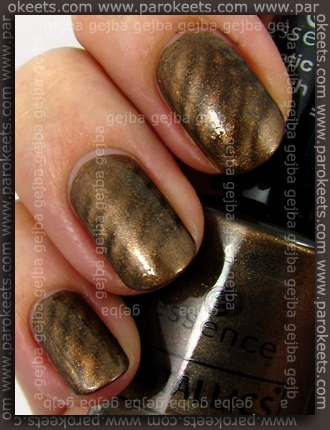 Metal Battle is the only non magnetic polish. They named it "metallic nail polish". It looked a lot like I Love My Jeans from Denim Wanted TE so I compared them.
The only difference is the color of shimmer – Metal Battle has blue one and I Love My Jeans green one.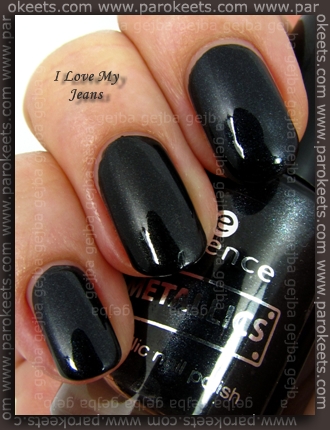 Steel Me was hardest to work with, so I gave up and used Alessandro magnet at my middle finger. Uau – look at the effect! The only problem was that I used thicker layer of polish (you have to for Essence magnet to work at all) and Alessandro magnet worked to well and literally started to pull polish from my nails. :D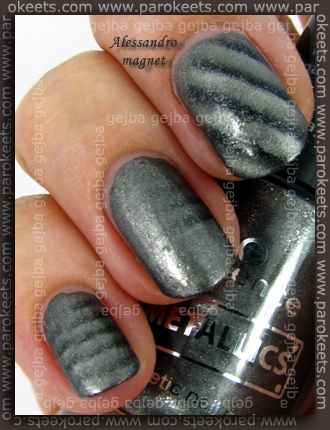 Price for polish: 2,19 EUR.
Price for magnet: 1,69 EUR.
Conclusion:
I recommend all four of Essence magnetic nail polishes. But since Essence magnet is just too weak you can either:
Of course I'm talking to those of you with similar nail length and shape – those with shorter and more "flat" nails should have less problems.
Pros among us are excluded of course.
---
And since we managed to get few extra polishes, Parokeets ladies decided to have small giveaway.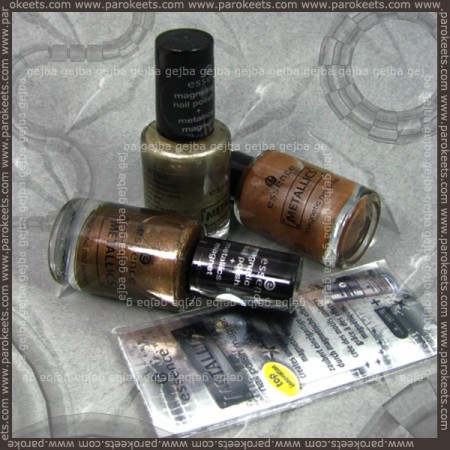 Rules:
you have to be visible follower on our Google Friend Connect to enter this giveaway;
fill out the bellow form;
you can get one extra entry if you tweet about giveaway (link to the giveaway and @Parokeets are mandatory) or write about it on your blog (write URL to you blog if you posted about it on sidebar or blog post)
there will be only one winner (if we don't get a response in 48 hours after we send you email, the second picked will be contacted and given opportunity to receive the prize …)
giveaway is International;
computer program will pick the winner.
All products are new and sponsored by Parokeets ladies.
Giveaway will end on 08.11.2010 at midnight (GMT +1).
Giveaway is now CLOSED.