Finally, Essence Metallics Trend Edition is here and I got a few things! Of course all the polishes were already sold out. I was lucky and got the last one! Yay!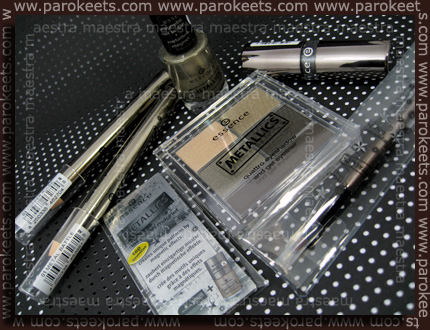 I got the Nothing Else Metals polish. I really can't describe the shade. Sorry. So far I only tried it on a nail wheel. So, I don't have much to say about it. Except that I really like the shade.
A lot of you were asking, how does the Essence magnet work in comparison to the Alessandro magnet. I compared them for you.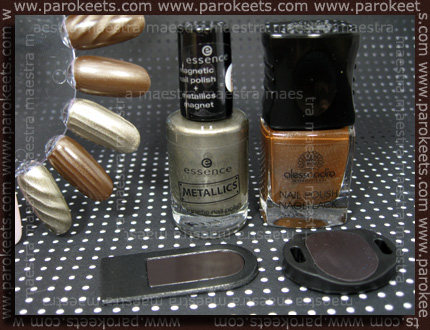 I know some of the girls have had some problems with the Essence magnet. Well, I didn't experience any issues with it. It worked for me well. Just make sure that you shake your nail polish before applying it and then follow the instructions. The main difference between the Essence and Alessandro magnet is (besides the pattern), that according to the instructions you have to wait 10 seconds with Alessandro magnet and 30 seconds with Essence magnet. I'd say, that's big a difference!
Price comparison:
Alessandro (nail polish and magnet): 12,95€ for 10ml.
Essence nail polish: 2,19€ for 8ml.
Essence magnet: 1,69€.
Essence (nail polish and magnet): 3,88€ for 8ml.
Alessandro wins with its great magnet, Essence wins with its price. Here is a close up (click on the photo to see it in full size).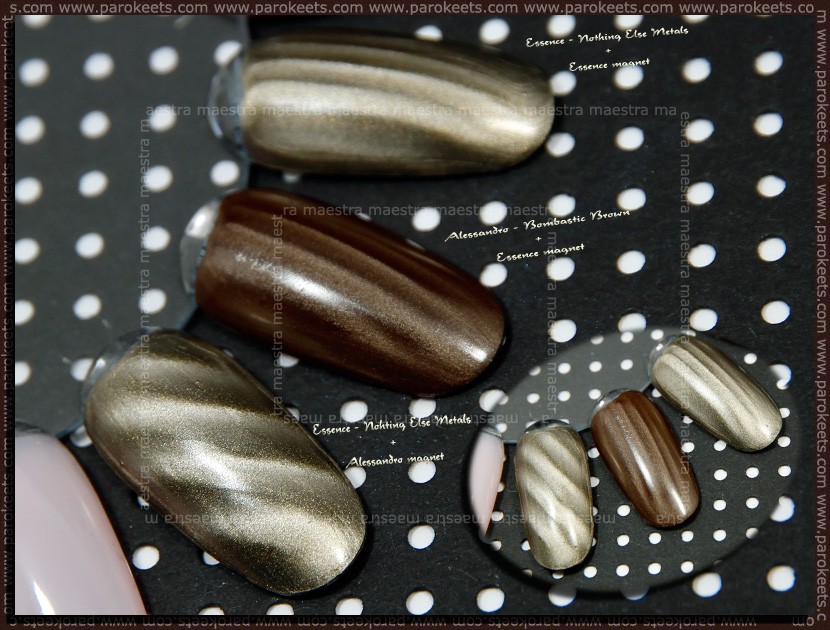 Which one is your favourite?