The answer is: Of course they do! Why wouldn't they? A magnet is a magnet. Only the patterns are different depending on the magnet you use. Some of them don't create anything appealing and some are great. Just try them. Shake your bottle of a magnetic polish (polish that contains particles that are attracted by a magnet) and then hold your magnet near the bottle for a couple of seconds and for a moment you'll see what pattern your magnet created.
I have tons of magnets on my refrigerator. I tried some of them and most of them were useless for me, but some were OK. Here's the result of my experiment.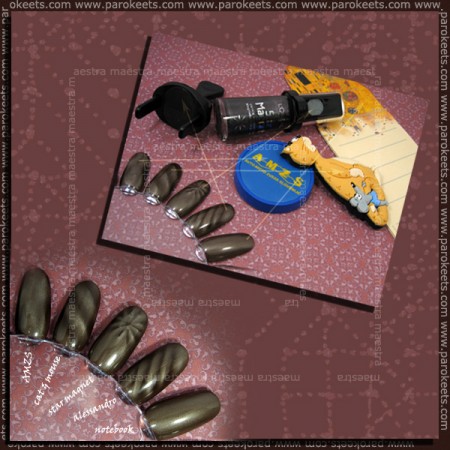 As you can see, most of the magnets are useless, but the cat&mouse magnet is OK. Nevertheless I think that the Alessandro and Star Magnet magnets were the best in this test. They created the most appealing and crisp designs. I'm still waiting to get my hands on the newest Essence magnetic polishes. As soon as I get them, I'll show them to you.
Now, go ahead and try all your kitchen magnets! And let me know in the comments, how did they work for you.
p.s. Click on the photo to see it in full size.