Do you remember my previous NOTD? The In The Army manicure? Well, today I have a matching EOTD for you. I named it after the last Catrice's LE Expect The Unexpected. From that collection I only got two things, everything else was sold out.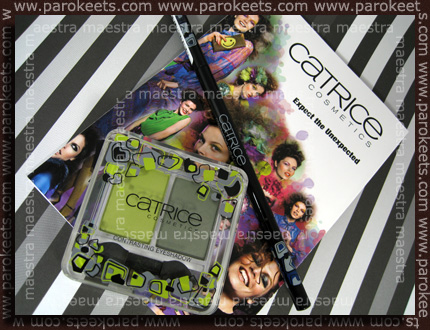 I'm glad I got the green eyeshadow duo, because I love it! Today's EOTD is made mostly with them.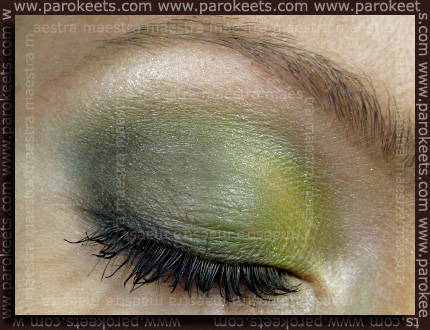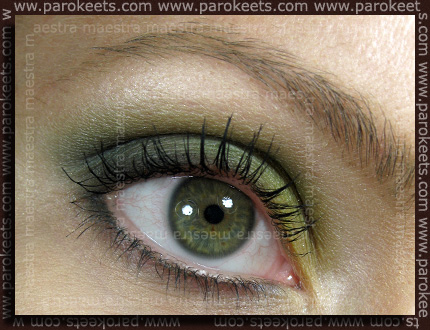 These are the products I've used to create the look:
Catrice – Expect The Unexpected – In The Lime-L'eye'ght (eyeshadows)
Catrice – Expect The Unexpected – Behind Blue Eyes (eyeliner)
Revlon – Tempting Teal (matte eyeshadow)
Deborah – Dandy Glam – Emerald Rose (eyeshadow)
Everyday Minerals – Aussie Perk Me Up
Manhattan – Ultimate Definition mascara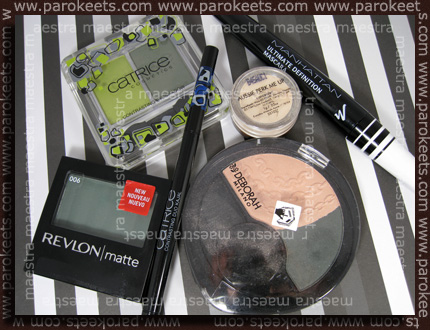 And a bonus photo …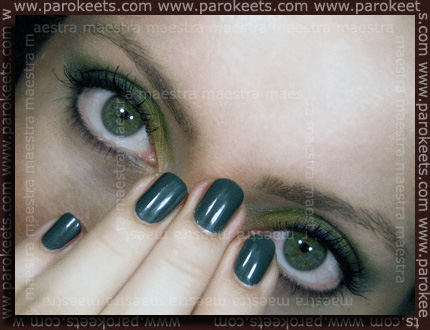 Have a nice day!