You know what? IsaDora's fall collection isn't bad at all. That's both great and bad. Great because in Europe we rarely get interesting nail polish collections (that's slowly changing) and double bad, because this collection isn't available in Slovenia and if it was, IsaDora polishes are expensive. For 9€ you get only 6ml of nail polish.
Here's what I bought. Jaded and Matte Top Coat are for Gejba and In The Army is for me. I also wanted to buy the Combat Khaki, but unfortunately it was sold out.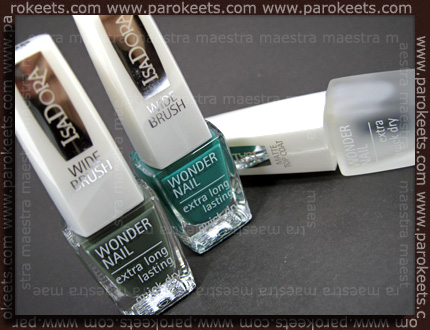 Today I'm wearing In The Army, which is an awesome army green shade. I love it and I don't have anything like it in my stash.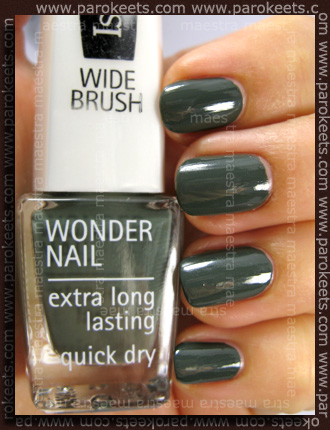 What made me really angry, was the brush. I mean, for 9€ I expect a perfectly shaped brush and not some wonky brush. See for yourself.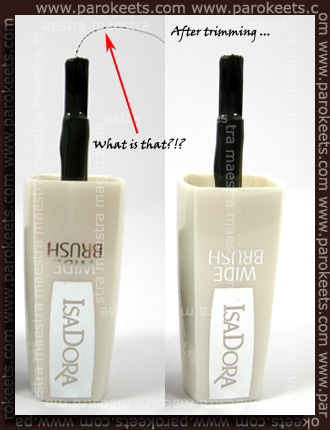 With a little help of scissors the brush was in shape again. But you know what? I hate this brush! It's ridiculously wide, full and unmanageable. I can't remember when did I have as much clean up to do as I did today after applying this polish. This is insane!
Despite all that, I love In The Army polish! I love the shade so much, that I'll forgive IsaDora the ridiculous price and brush.
Last but not least is a comparison photo of some "army green" polishes. No dupes here. Not even close relatives.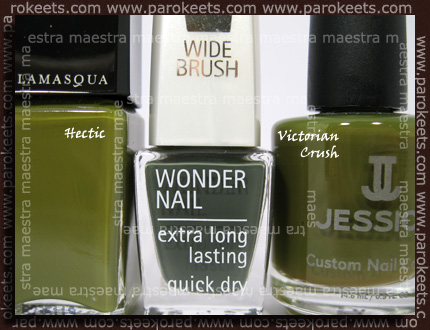 I should have included the Ciate – Vintage polish in the comparison above, but I forgot about it. Vintage comes close to In The Army shade, but it's darker and more grey.
I'm always happy when I find a polish that doesn't even have a close relative in my huge stash. Thumbs up to IsaDora!
What do you think about IsaDora polishes? And what do you think about their brush?