I went to hospital yesterday, since I had scheduled surgery (nothing life threatening) for today. I had all preparation work done and then they canceled it. And this was not the first time it was postponed. I'll say only this – I'm very lucky to have such a loving family and the greatest friends on Earth.
Now you know why my future swatches will be made on short (and weirdly shaped – speedy and nervous shaping ) nails … it was done as preparation for long recuperation.
Today I have for you archive photos. I'm still hoping somebody will find Essence Metallics polishes for me (I know – eternal optimist ) … so my nails are nude and expecting to me dazzled with Essence version of magnetic polishes … and I'm currently just too lazy to put on one manicure just to exchange it with another later on.
Essence Trendsetter was one of my most wanted shades from new Essence fall 2010 colors … besides Choose Me polish.
I love the muted gray green shade with blue undertone. I do wish it would be a tad lighter since it becomes almost green black in artificial lighting. Finish is creme.
If you make sure there is enough of polish on the brush, then application is fine. Brush is good … not in Catrice league, but still OK. Yes, I know – I'm spoiled.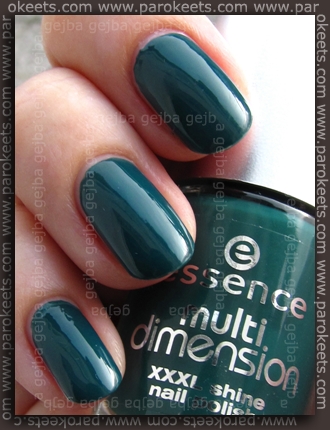 To liven up the shade I added one layer of Golden Rose Scale Effect 06 … green and blue flakies in clear base.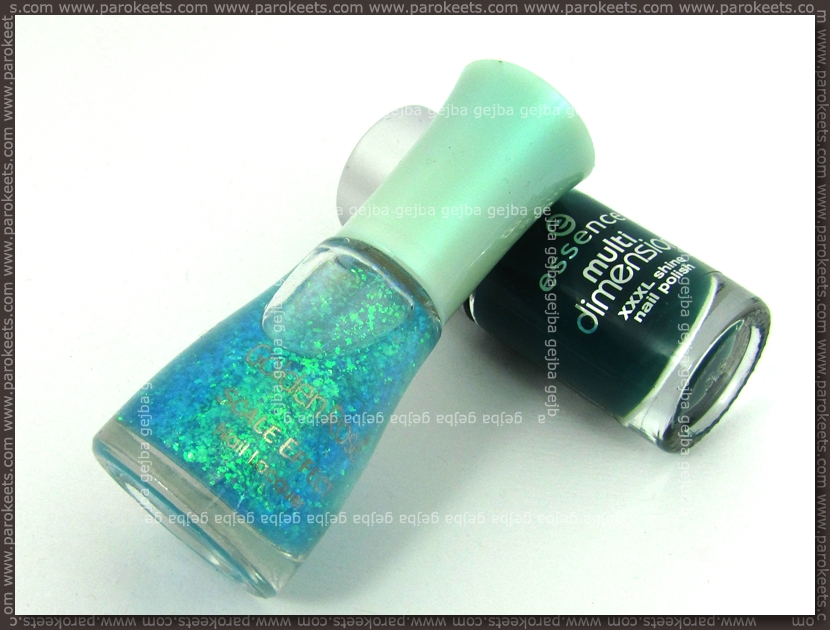 I loved the combo. Sorry for slight tip wear – photo was taken on the third day I had Trendsetter on.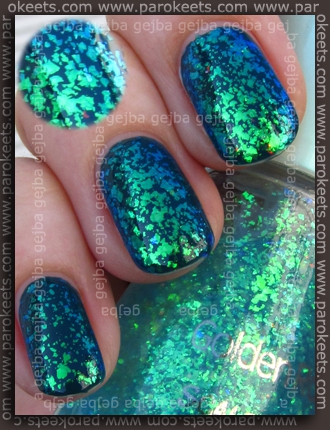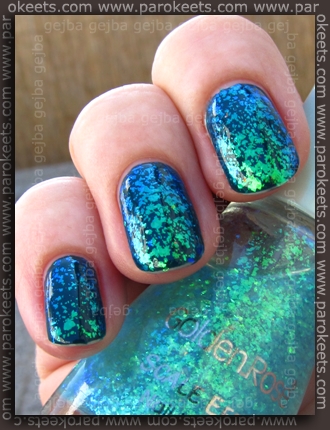 Now – if they just left out those tiny copper flakies this layering polish would be pure perfection.