Fall has come and with it time for another Essence product change. Some of the products are no longer available and lots of new ones will soon hit the shelves.
We received few of the new products to test from our Essence distributor.
Photos of all the products we got are edited and joined in Youtube video (it's available in HD quality). Since We Saw It First LE was preview of product change, we added those polishes to the video.
We prepared swatches and reviews for most of the products and will show them to you throughout this week. This was really a huge project.
I'm sure you already guessed what will be today's topic – polishes of course. :D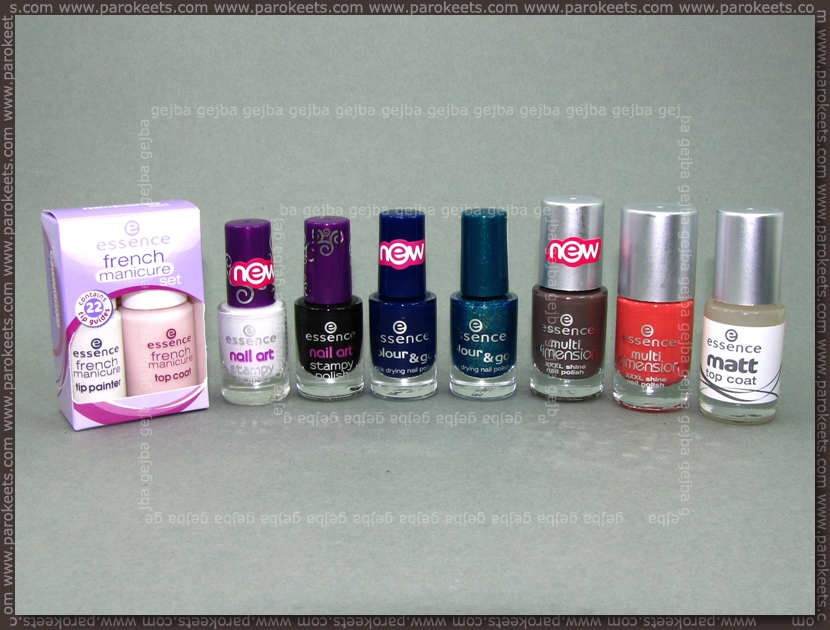 Let's begin with Maestra and the polishes she reviewed.
Most Wanted is easy to apply, but I noticed a little bit of bubbling. After the polish drys, the color becomes darker than that seen in the bottle. Polish has very shiny finish.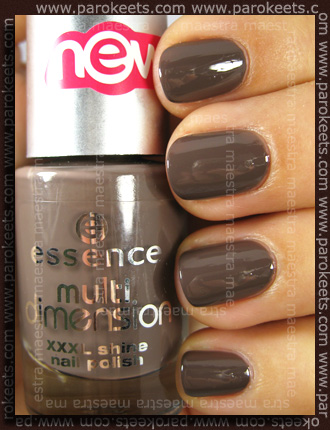 Nail art with one of the Essence plates and new Stamp me! black polish. Image transfer was very good and Essence Nail Art sealing top coat didn't smudge it at all. I decorated the image with new stickers.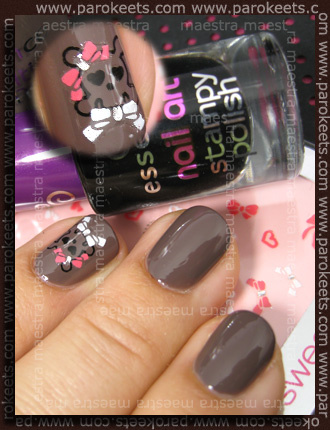 Mamy tried out Just Shout! and Just Rock It! polishes.
Essence Multi Dimension XXXL Shine – Just Shout! is somewhere between orange and coral color and has creme finish. I used two coats. It's not very "in your eye" kind of shade. Application was OK. After the polish was slightly dry I used Essence Express Dry Drops, and they actually managed to dry manicure pretty fast.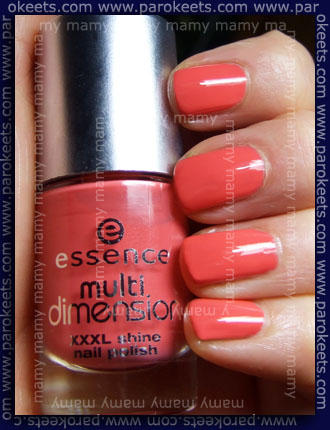 Essence Colour&Go – Just Rock It! is dark blue "ink" polish, with very good pigmentation. And I only needed one layers.    Finish is creme.
This is kind of polish that Maestra would put in to the category – use when in a hurry. :D
Again I used Essence Express Dry Drops and they had similar results as before – they quickly dried the manicure.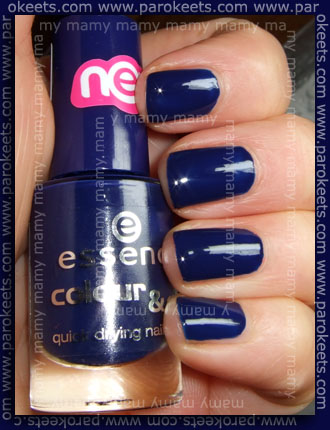 Gejba took on French manicure set, white stampy polish and Choose Me! shade.
I started with Essence French Manicure set. It's suppose to have better top coat than previous version, but since I don't have the old version I can't tell you how similar/different are they.
I used tip guides that come with the set and found them to be very useful. I had no problems with making a nice line, but thickness of it is another story. It shows I'm not into the French manicure so the tips are way to thick.
I used three layers of provided top coat so you can see the color of the top coat. I find the combination I made to sterile/white. Since milky top coat is not too streaky, you can use one or two top coats for nicer result.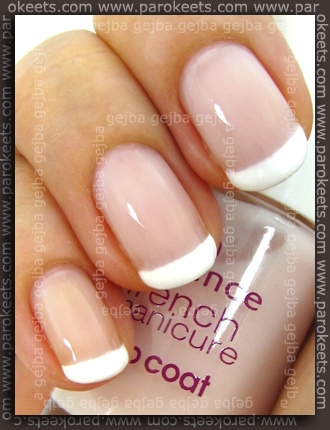 And since I was already in "French mani neighborhood"  I made another one . This time with Essence Bongo Drums + Stamp Me! White + IP P32. The curve is intentional.  :D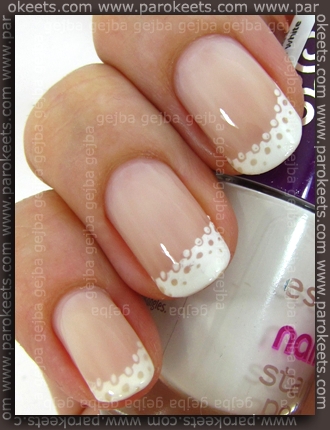 My undisputed hero of the bunch is Essence odtenkov je Color&Go Choose Me!
Blue green beauty doesn't need extra words. Comparison between OPI Catch Me In You Net and Zoyo Charla coming up in one of the following posts.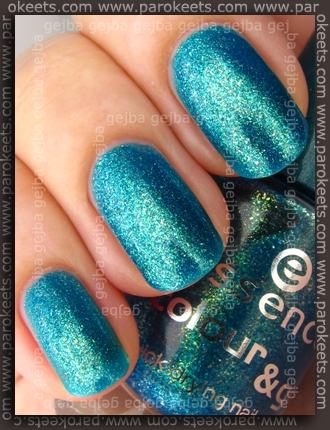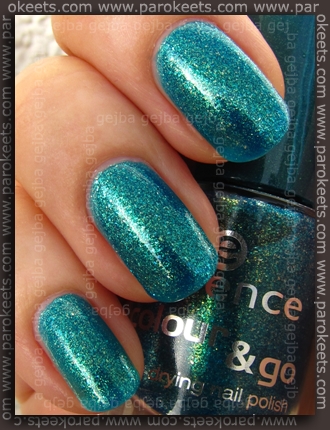 Detail: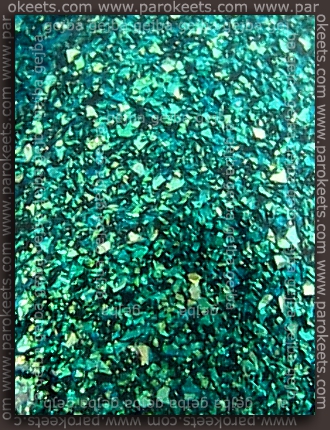 You can see swatches of: Matte top coat (and it's comparison with Essie Matte About You), Movie Star, Lime Up! and Absolutely Stylish in We Saw It First post.
That is all for today.
Do you already have your favorite among new Essence products? Will you share whit us which one is it?