After a month of delay Essence We Saw It First (WSIF) TE finally reached our drugstores.
If I understand Essence correctly – then this collection is preview of new products that will reach our stores this fall as part of the regular line.
Our kind Saša managed to find all four polishes and matte top coat for me.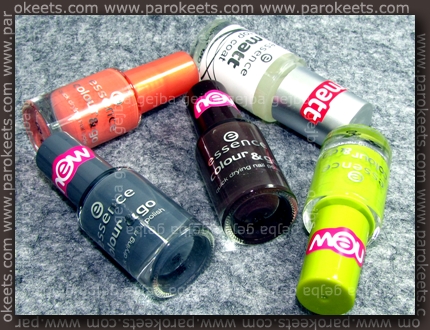 What Do You Think? is interesting mix of peachy and coral shades with added gold shimmer. Application strongly resembles that of the pastel shades, so it's a little bit more demanding.
Shimmer is almost invisible on the nails. You need really strong light to be able to spot it, that is why I used detail from the bottle.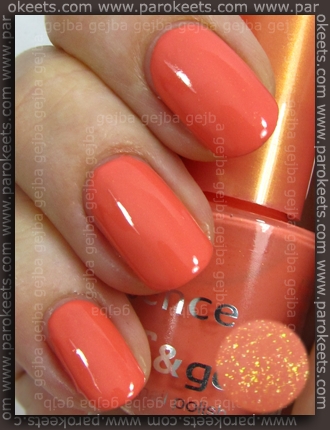 Take a look what do you get if you add top coat over What Do You Think?:
Lime Up! is totally Shrek color. Yellow green shades are not my favorites, so I don't imagine I'll ever wear this polish again.   Application was very similar to that of What Do You Think? shade.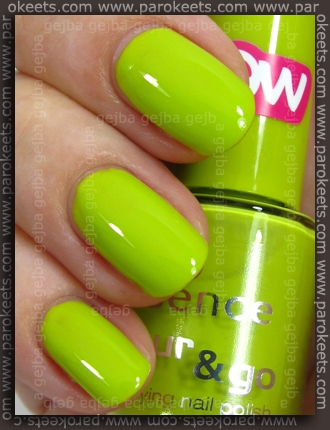 Proof that this is "Shrek like" color: :D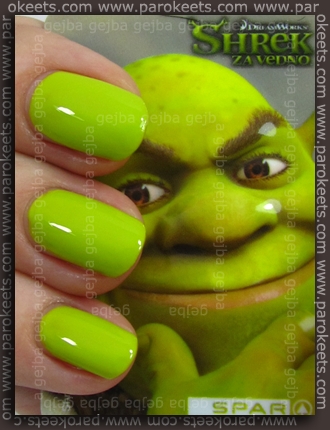 I made comparison between Essie Matte About You and Essence Matte Top Coat. Effect is almost identical, I just hope that those nasty white dots will stay away from Essence matte top coat.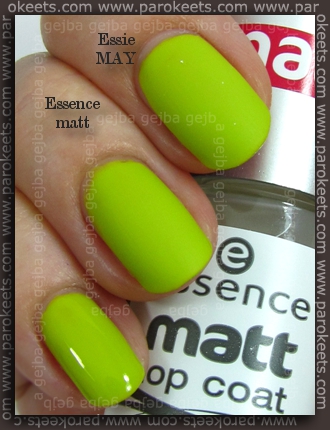 My favorite from WSIF collection is Movie star. Darker gray color with creme finish looks really lovely. Application was also great.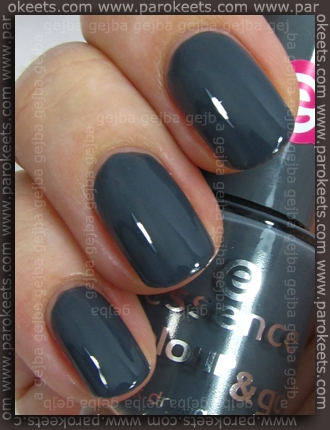 And mattified with Essence Matte Top Coat.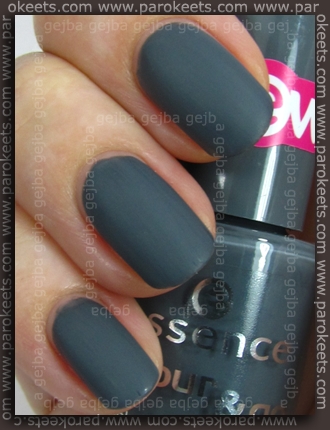 Darkest shade in this collection is named Absolutely Stylish – dark brown color with green (almost turquoise) and pinkish shimmer. Application was OK.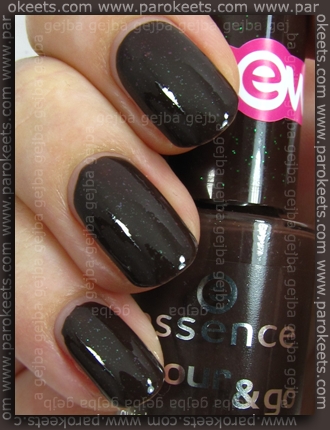 Absolutely Stylish with one coat of Essence Matte Top Coat.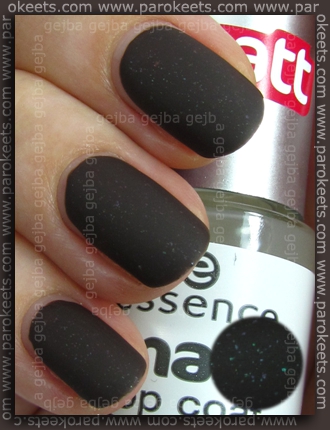 "Must have" from WSIF are for me Matte Top Coat and Movie Stare, others I could live without.
Price for 8ml of matte top coat is 1,89 EUR and 1,49 EUR for 5ml of Colour&Go shades.
Now I'm anxiously waiting if I'll manage to get my hands on Denim Wanted! TE. Now those polishes I really want!
Which one is your favorite from WSIF TE?