Finally they are here! The long awaited Alessandro magnetic polishes or as they call them: "Effect nail polishes with the magnet stamp." The collection is called Go Magic! Twist and it contains four shades. At our local store I only got three of them. Here are quick photos of them.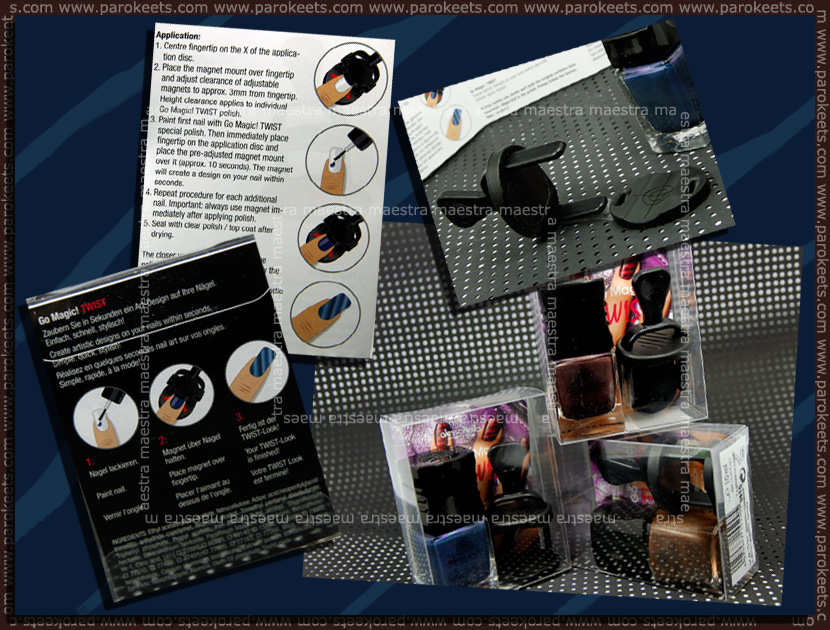 I did some quick swatches for you as well. I have to say that these look better IRL. Cool effects!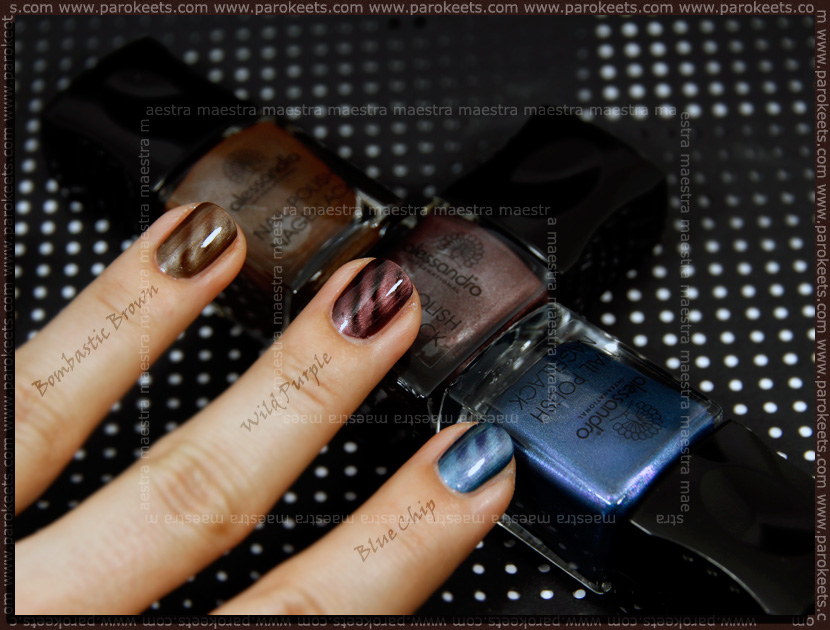 The polishes are highly pigmented. They are opaque in one coat. Be a bit careful when you apply them because these are metallics. Don't forget to shake them before use, because the metallic particles do need to be completely dispersed in the nail polish. Well, just follow the instructions and you'll be just fine.
These are 12,95€ a piece. Not the cheapest …
What do you think of these? Do you like the effect or do you prefer the star from the L'Oreal Star Magnets? Have you already tried any of these?
p.s. Click on the photos to see them in full size. ;)