I had a friend over on Sunday and we played around with Konad. I'm sorry we didn't make time for a couple of pictures since my friend has lovely long nails. 
Gejba's post reminded me of similar polish in my collection, so today I used two layers of Manhattan 67C as a base polish. I would love this gray polish with purple undertone even more if it were a little bit darker.
I used Stargazer 234 + m70 IP for konadicure. Top coat: Essie Shine-e.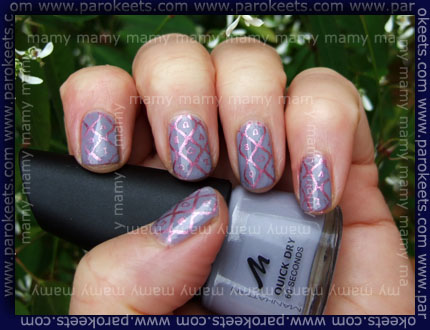 Photo taken in the sunshine: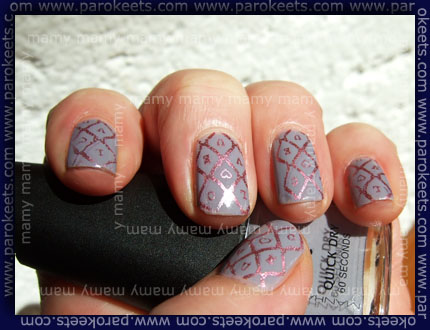 Image is more discrete in real life.
For the end – photo of flower taken from my window shelf.