A yeas has gone by … and I'm once again "a little bit" older.
Today was reserved for my family, chatting and piles of food. I can hardly move from all the goodies I ate. :D
Saturday is the day for party time though. I can hardly wait to disconnect from everything and just have fun with long time friends. 
For most of the day I had on Sephora's Prom Night … polish I got from Maestra for my birthday. Unfortunately I completely ruined the manicure when I added Krackpolish Hunter Green to the mix. Here is what happened: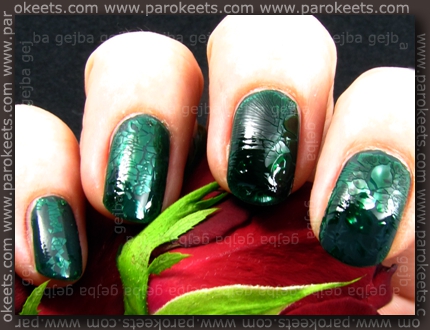 It looks like Krackpolish dislikes my Poshe topcoat. And my pretty mani went by by.
Oh well – maybe I'll have better luck on Saturday. :D