Let's continue with archive photos.
Today I have for you another holographic nail polish … this time with visible holo effect. :D
Diamond Cosmetics Chainmail Charm is dark brown to gray shade loaded with holographic particles. Application is non-problematic, 2 coats are enough to cover the visible nail line.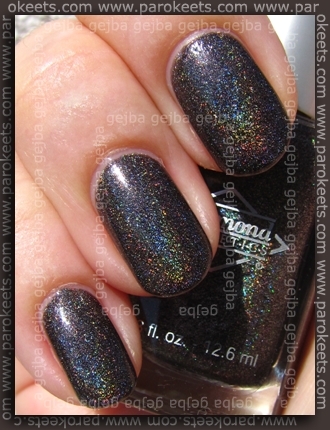 Even-though polish looks gray on both photos, it turns into very pretty (almost warm) brown shade when you look at it under more yellow artificial lighting.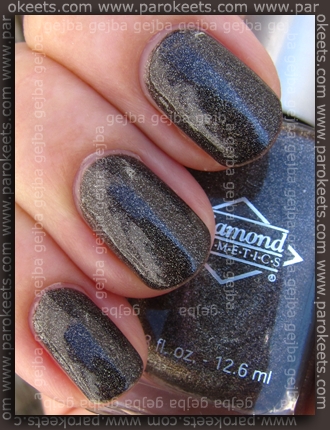 So what is your verdict – must have or not?