Gabrini 214 is one of the funkiest holographic polishes in my collection. The color itself is already special – olive to golden green shade. Add a holo that is really, really shy and you get one very moody polish.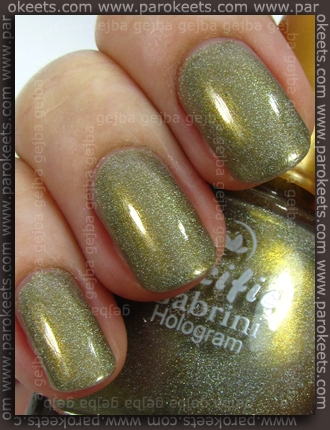 Holographic effect disappeared altogether on the photo, so try to imagine holo rainbow instead of silver particles.  :D
I needed three layers to achieve full coverage and since it's mini (no idea how many ml does it have since it's not specified) it won't last very long.