Today I'm wearing a great nail polish made by MAC. It's the first MAC nail polish I've tried. It's from their newest collection caled A Tartan Tale and the name of the polish is Style Clan. It's a dark taupe shade with copper shimmer or maybe even tiny flakes (enlarge the firsto photo below to see the shimmer). The polish is thin in consistency. It needs three thin coats to be fully opaque. The shimmer isn't very prominent on the nails, but you can still see it. It adds depth and complexity to the polish and because of the shimmer it's unique in my stash. Love it!
I know some people complain about the wear od MAC's polishes. After one day the polish still looks perfect on my nails. No tip wear and no chips. I'll see how long it'll stay that way.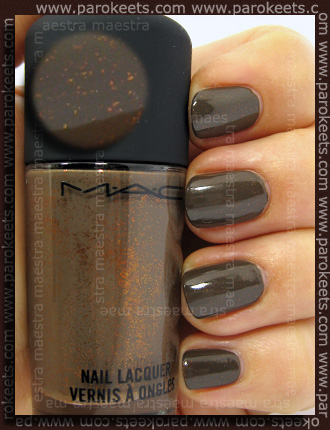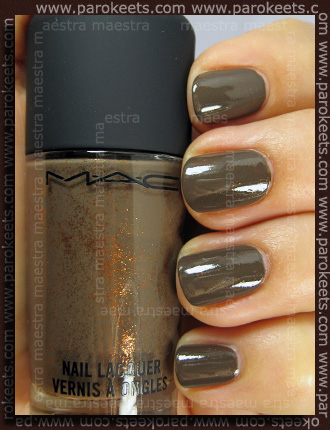 What do you think about Style Clan?