The only Mini Colorama that caught my eye was Electric Blue shade (no. 80).
I love the color, but I don't like bushy/soft brush, bubbling and slightly frosty finish.
Base is darker blue with hint of a violet. In the photo blue shimmer is way to visible because of the strong light, so the color is to bright and violet shade disappears altogether.
I used 2 coats + top coat.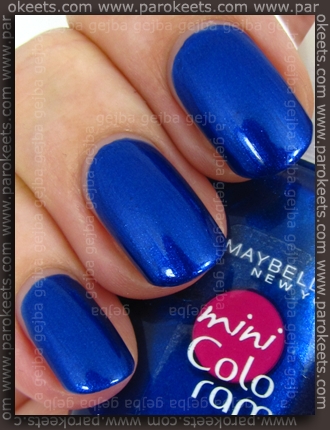 What do you think of Maybelline Colorama polishes? Would you recommend any of other shades?