Colorama Electric Blue turned out to be really similar to a polish I got a while ago from Goga called Gabrini 335.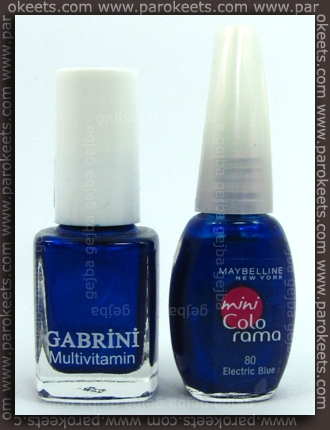 You can see the difference only if you look really closely. Gabrini 335 is little more streaky and has smaller shimmer and brush, but the finally effect is almost identical.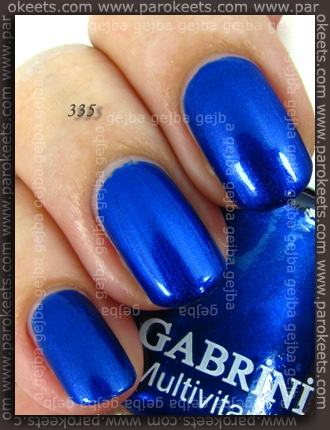 The biggest difference is in the amount of polish you get in the bottle – Gabrini 13 ml vs. Colorama 7,5 ml. :D
This post is also available in SLO.