Let me start by saying that this is not my idea. I've seen it on several blogs by now and I don't know who's idea was it originally. Although I don't like laces in general, it seemed like a fun nail art to try.
I started with one coat of my newest nail polish: Make Up Factory – 180. It's a nice creme nude shade. It's almost a perfect nude shade for me. It's just a bit too pink for my skin tone. It was very easy to apply. I like the new bottle shape. It used to be round and now the bottles are square. Very nice.
For the design I double stamped two all-over designs from the m57 and m71 Konad image plates. I used Essence – Stamp Me! black nail polish for stamping.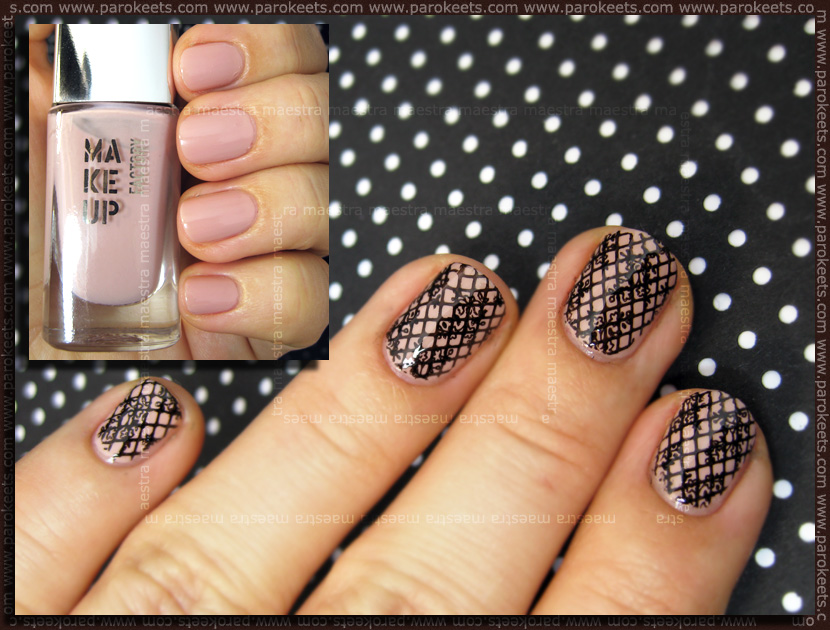 Although it all turned out the way I wanted, I don't like the design. It so not me! I'll probably remove it very soon.
What do you think about lace nails? And what is your perfect nude nail polish?