Nfu Oh polish names are not really imaginative – they use numbers.I have two Pure Colors shades: red #548 and violet #282. Today is the day for red one.
Nfu Oh Pure Colors: #548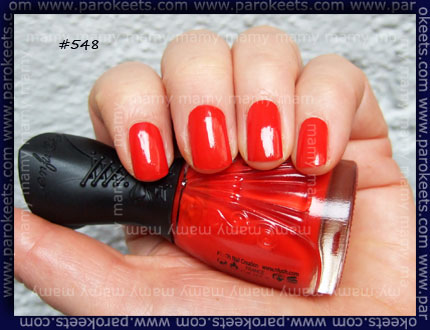 This is very live red shade – it leans a little bit to orange side. It's very pigmented – one layer would suffice. I used second layer only for touch-ups. Finish – creme.
I love it!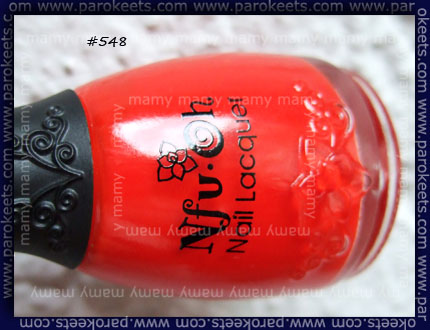 As I promised it previous post, I added one layer of Opal Series #45 polish. Unfortunately cloudy weather prevented me from catching the beauty of this combo.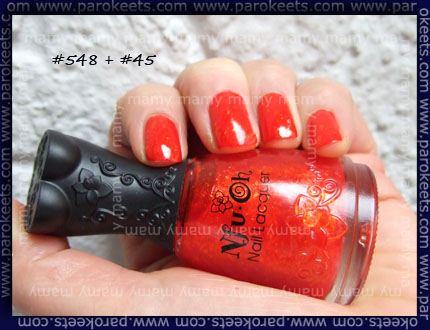 Detail from the bottle …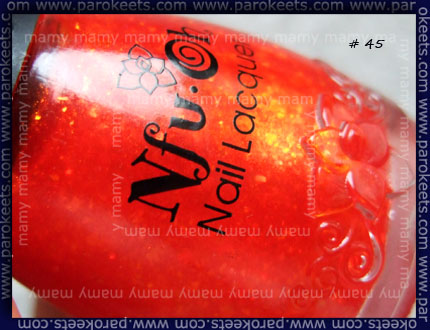 And in case you still haven't figured it our: I adore Nfu Oh polishes.