I loved it the first time I saw it. I knew I have to have it. So here it is, Zoya – Crystal from the Winter 2010 Flame collection. It's a light blue metallic with gold irregular shaped glitter. The glitter looks like tiny gold flakes. And the best part is, that the glitter is also visible on the nails (not only in the bottle). The down side is that the polish itself is a bit sheer and it needs about three coats to be fully opaque. But you can always layer it. In fact, I think it looks best layered over dark blue or black polish. Because dark base gives it depth.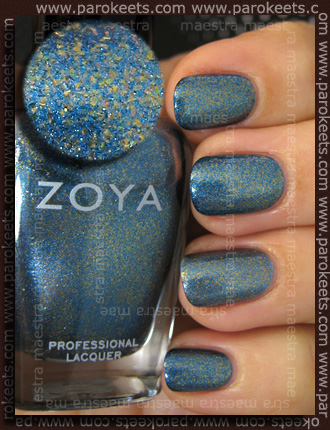 The funny thing about Crystal is, that I like it better in the shade. The glitter looks better in the shade, while in the sun … well, it sparkles but not in a good way. At least for my taste.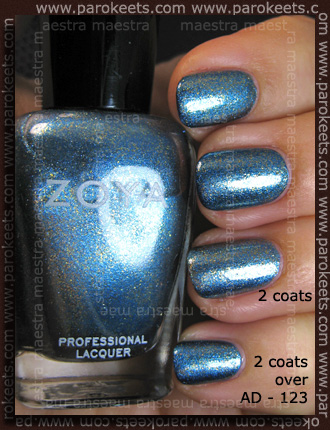 What do you think about Crystal? Like it or not?