I have to admit that Avon releases some very nice shades of nail polish from time to time. Last September I was impressed by their greens. The fact that they chipped on me within 24 hours wasn't very impressing. Although that bad experience (with chipping) wasn't completely forgotten, I gave in and ordered three polishes. The beautiful swatches in the net are to blame. Here they are …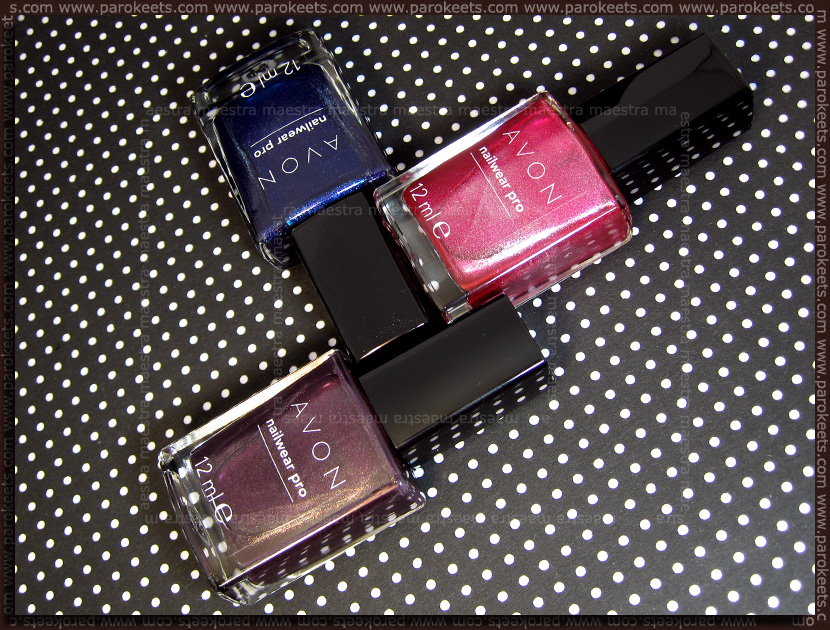 Pink Radiance is a pink foil. It's highly pigmented. It's a one coater if you apply it carefully. I don't think it's unique or anything. It's nice anyway.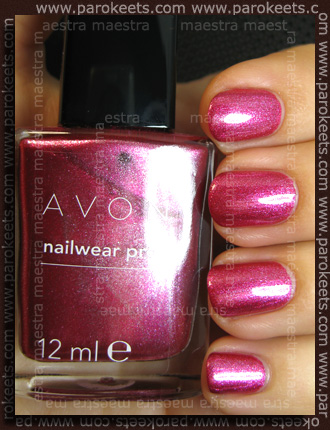 Night Violet has a misleading name if you ask me. I wouldn't describe it as violet at all. It's hard to describe, but definitely not violet. It's more of a brown purple. Or something like that. The pigmentation is OK, but it's a two coater.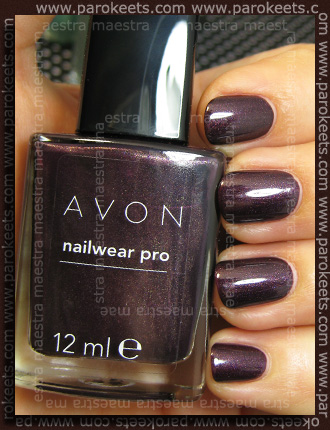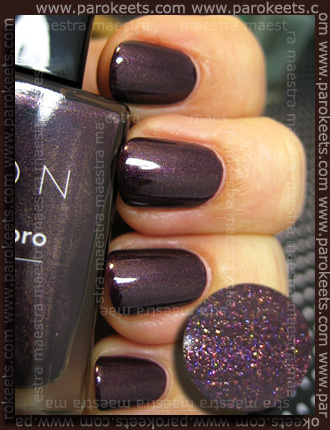 Splendid Blue is a wonderful blue with a lot going on. In the bottle I see silver and purple sparkles. The purple isn't visible on the nails. And the silver particles look green or even turquoise on the nails. I tried to capture its beauty but still it looks much prettier IRL. It's a very nice polish and I don't think I have anything like it. It's very pigmented and it's another one coater if you apply it carefully enough.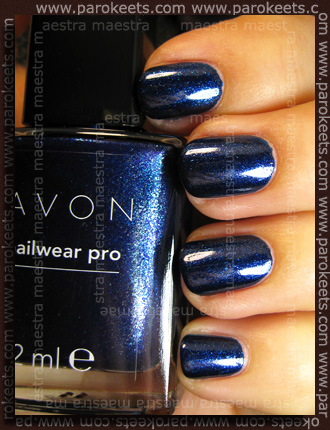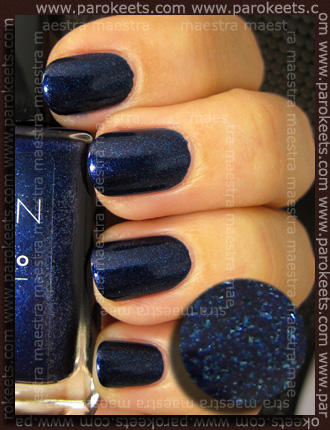 My favourite of the bunch is Splendid Blue. What about you? Which one is your favourite?