As soon as I saw the new green polishes by Avon in person, I knew they are going to be perfect for a Ombre Manicure which I wanted to try for a long long time. I sat down and began to mix colors … one after another. Here's what I ended with.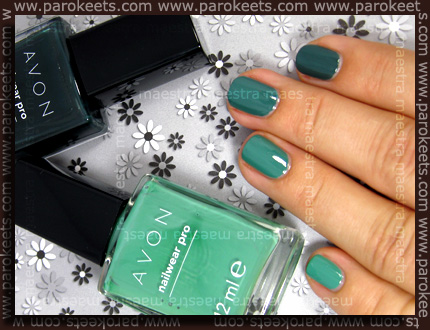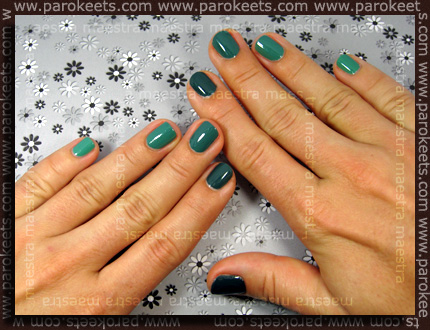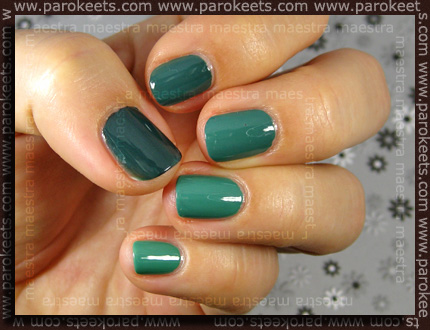 I started with the lightest shade called Peppermint Leaf and applied it in one coat on both of my pinkies. Then I started to mix … and added drop by drop the Green With Envy to the Peppermint Leaf until I was satisfied with each shade.
I was quite happy with the end result. Unfortunately these polishes chipped on me very fast. Too fast. I wasn't happy about that.
Have you tried the Ombre Manicure yet?